PLANO PRO EARNS HALL OF FAME INDUCTION
STEVE PENNAZ TO BE INDUCTED INTO THE FRESHWATER FISHING HALL OF FAME
[print_link]

Plano, IL (September 29, 2016) – Founded in 1960 and based in Hayward, Wisconsin, the Fresh Water Fishing Hall of Fame exists, in part, to recognize persons, organizations and institutions who have made significant and lasting contributions to the sport and heritage of fresh water fishing. For those who have committed a lifetime of service in support of the traditions, ethics, promotion and expanded participation of sport fishing, enshrinement in this storied institution represents the greatest of honors.

Like the Fresh Water Fishing Hall of Fame, Plano Synergy seeks to preserve the past, present and future of recreational sport fishing – specifically, through the manufacture and distribution of the world's premier tackle storage products and fishing accessories. The company's trusted Plano and Frabill brands have helped anglers catch more fish and have more fun doing so for 64 and 78 years, respectively – largely, by working closely with an extensive and knowledgeable fishing pro staff.
Minnesota native, Steve Pennaz, is one of those Plano pros, and will receive the honor of being inducted into the National Fresh Water Fishing Hall of Fame in 2017. "It goes without saying, this honor recognizes Steve's contributions, dedication and service to the fresh water sportfishing industry," says National Fresh Water Fishing Hall of Fame Executive Director, Emmett Brown, Jr.
"I'm humbled by this honor," states Pennaz, who has carved out a truly remarkable career in the sportfishing industry, which has educated, entertained and inspired millions of anglers along its course.
Pennaz was named Executive Director of the North American Fishing Club (NAFC) in 1988, where he served on the upper management team that successfully launched the organization. It eventually grew to more than 550,000 members. He also oversaw the development and launch of that organization's award-winning North American Fisherman magazine, and served as the publication's editor for more than 15 years.  Every issue was read by millions of avid anglers. But there was more to do at NAFC, and even more anglers to inspire.
Pennaz would go on to host the NAFC's flagship television programs, starting with North American Outdoors on ESPN and ESPN2, North American Fisherman and Fishing Club Journal on ESPN2, NBC Sports, and Sportsman Channel, and Fishing Club Journal on Outdoor Channel. The popularity of these innovative programs was fueled by a ravenous and expanding NAFC membership base, as well as a grassroots presentation headlined by Pennaz's fishing knowledge and welcoming personality. One of his original segments, Knot Wars, proved incredibly popular, pitting two knots in a head-to-head competition to see which was stronger – so popular that it eventually grew into its own smartphone app. Knot Wars was the #4 paid sports app when launched in 2010.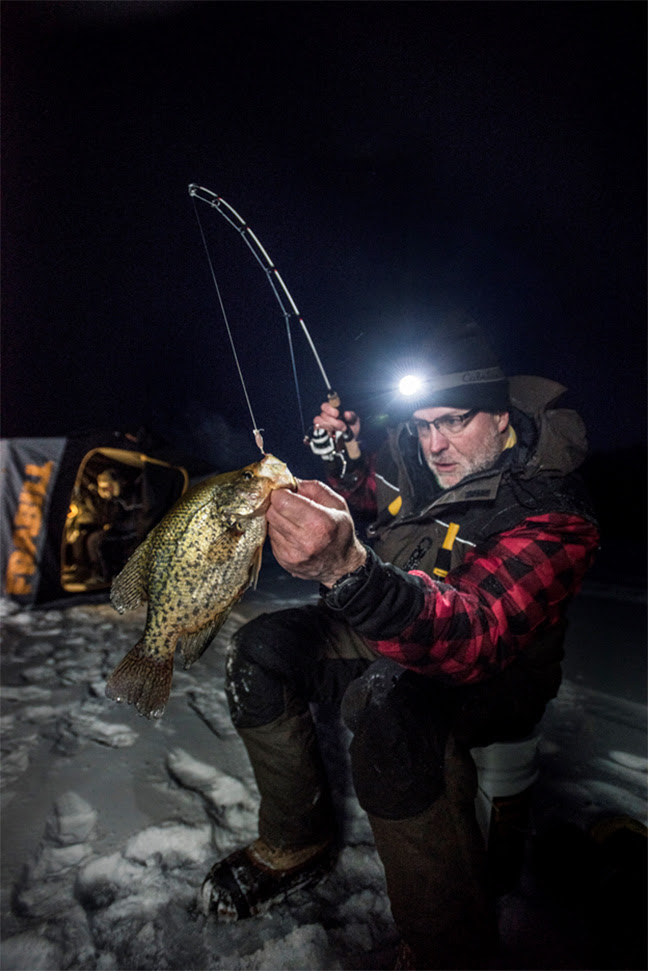 Pennaz's TV and video production work grew as the demand for outdoor programming and electronic media increased. He currently produces Lake Commandos, Man vs Lake vs Man and also hosts Stone Cold Fishing, an internet mini dedicated 100% to ice fishing. The quality of his video productions have earned Pennaz Outdoor Channel's prestigious Golden Moose Award for programming excellence, Sportsman's Channel's Fan Favorite Fishing Show, and the Professional Outdoor Media Association's Pinnacle Award.
Throughout his busy career, Steve Pennaz has always found time to serve the fishing and conservation communities. He served three years on the board of the National Fishing Week Steering Committee and 15 years on the board of directors of Wildlife Forever, a non-profit conservation organization based in Minneapolis. Of course, Pennaz never abandoned writing. His freelance career includes countless credits in leading outdoor print publications such as Outdoor Life, Bassmaster and In-Fisherman.
Not surprisingly, the wealth of angling knowledge he shares with his readers and viewers comes from Pennaz's own significant fishing experience earned at hundreds of locations across North, South and Central America, as well as Europe, while targeting a wide variety of fresh and saltwater species. Always the innovator, Pennaz has his share of favorite fish stories. He once used a Batman action figure to catch Canadian lake trout on camera for ESPN. Another time – out of sheer desperation – he used a Leatherman and a bottle cap to make a functional popper out of a minnowbait. It caught numerous tuna 65 miles off the Gulf Coast. In 1990, Pennaz won the U.S. National Ice Fishing Championship and competed in the first-ever World Ice Fishing Championship in Inari, Finland as a member of Team USA. He competed in his second World Championships in Ontario, Canada two years later. Team USA medaled in both competitions.
"The relationship between Plano, Frabill and Steve goes back decades," says Plano Synergy Marketing and Pro Staff Coordinator, Justina Whalen. "He's always been there when we've needed him… whether it's been product input or feedback, event support, media interviews… you name it. We're thrilled for Steve and couldn't be happier, more appreciative or more proud to call him one of our own."
Steve lives in Independence, Minnesota with his wife Karen, daughter Maddie and son Pierce.