Next Cooper River Spring CATT is March 4th at Cypress Gardens!
The 2023 Phantom Outdoors Open is March 25th at Cypress Gardens! NO MEMBERSHIP! $5,000 1st Place (Minimum 5o Boats entered)
Tap on this link for more info!
2023 Phantom Outdoors Open Series – Carolina Anglers Team Trail (cattteamtrail.com)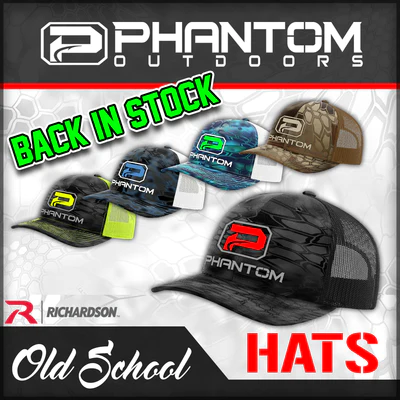 We had a great crowd this weekend with 35 teams on the Cooper River and hope you will come out and join us at the next Cooper River CATT Qualifier!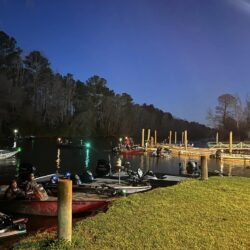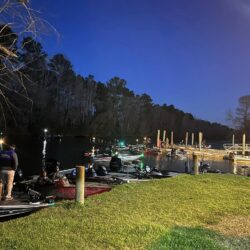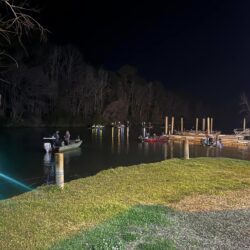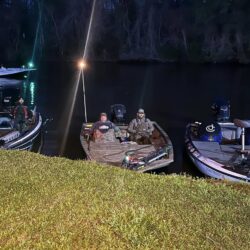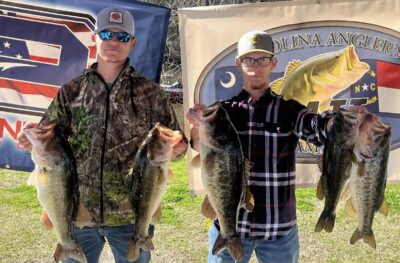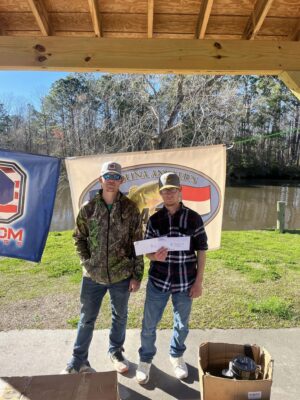 Shawn Benton & Logan Benton weigh in 5 bass at 25.06 lbs with a BF oat 7.35 lbs to take the win on the Cooper River! They collected $1,250.00!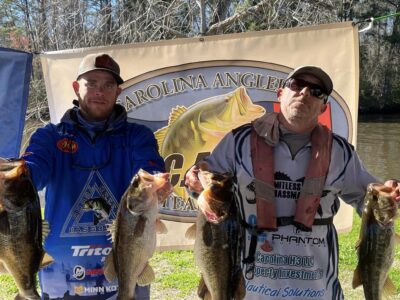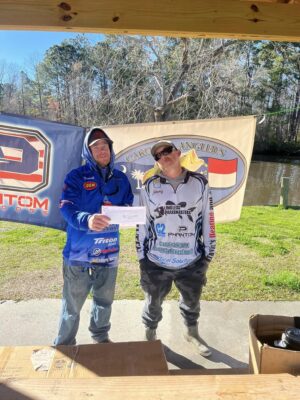 TJ Bancroft & Jimmy Bihlear take 2nd with a limit weighing 22.69 lbs!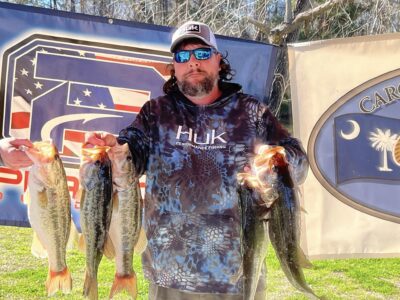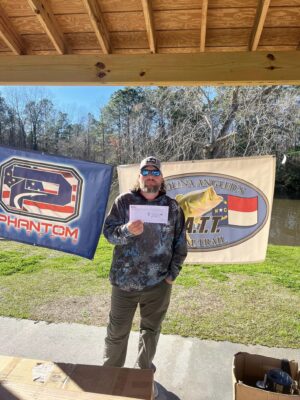 3rd Place went to Justin Craven with another great bag weighing 21.45 lbs! Justin is at the top of the Cooper River Points after the 2nd Qualifier! To view the Points go to the Cooper River Division page and scroll down.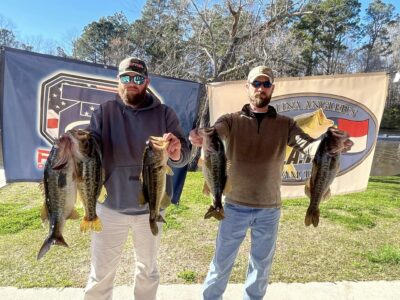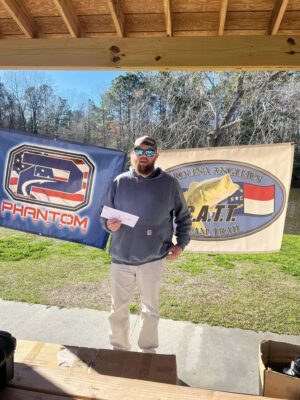 4th Place Kyle Howard & Jason Kinder with 5 bass weighing 18.97 lbs!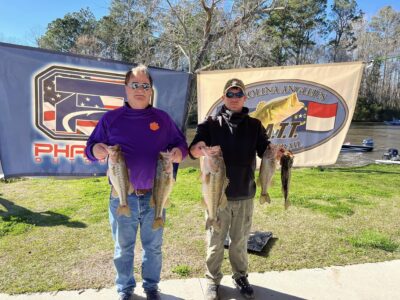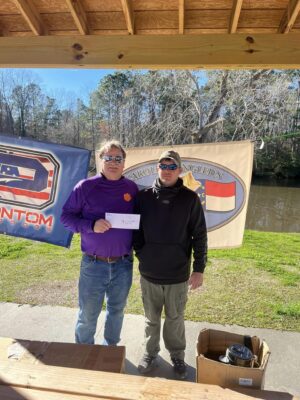 Randy Gibson Sr and Randy Gibson Jr claimed 5th with 18.37 lbs!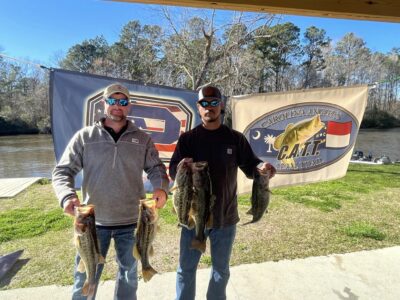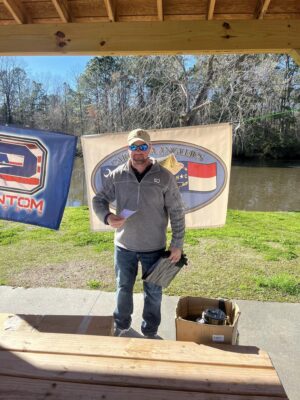 6th Place Johnny Brinson & Jay Ayers with 17.22 lbs!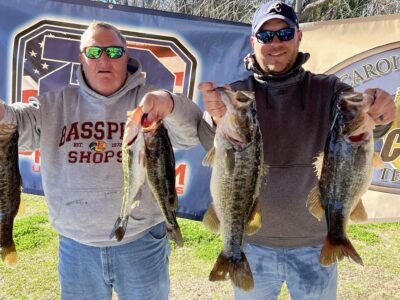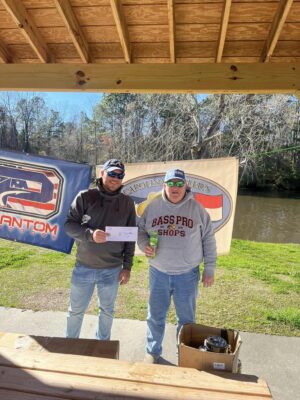 Matt Baker & Charlie Baker with 5 bass weighing 17.02 lbs good enough for 7th Place!
Jonathan Brindle & Justin Harvey with the Academy BF at 7.51 lbs!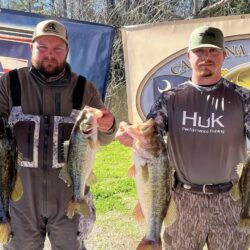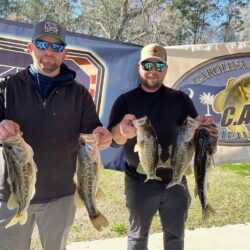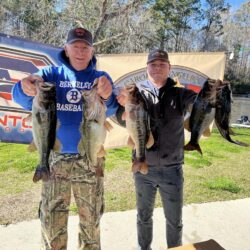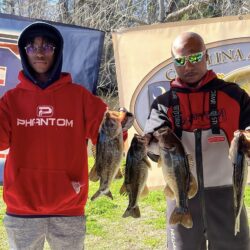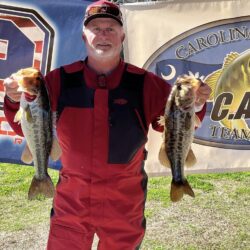 | | | | | |
| --- | --- | --- | --- | --- |
| Team | BF | Weight | Winnings | Points |
| Shawn Benton – Logan Benton | 7.35 | 25.06 | $1,250.00 | 110 |
| Jimmy Bihlear – TJ Bancroft | 6.64 | 22.69 | $300.00 | 109 |
| Justin Craven | 5.54 | 21.45 | $200.00 | 108 |
| Kyle Howard – Jason Kinder | 0.00 | 18.97 | $150.00 | 107 |
| Randy Gibson Jr – Randy Gibson Sr | 7.14 | 18.37 | $125.00 | 106 |
| Johnny Brinson – Jay Ayers | 4.58 | 17.22 | $100.00 | 105 |
| Matt Baker – Andrew Baker | 6.12 | 17.02 | $75.00 | 104 |
| Randall Drew – Ryan Drew | 6.72 | 16.65 | | 103 |
| Chad Pennell – Corey Casey | 5.50 | 16.37 | | 102 |
| Joe Hutchinson – Tyler Bond | 0.00 | 16.21 | | 101 |
| Jonathan Brindle – Justin Harvey | 7.51 | 15.43 | $175.00 | 100 |
| Travis Gatlin – Grant Powell | 0.00 | 14.39 | | 99 |
| Wendell Lampkin – Jayceon Lampkin | 6.02 | 14.25 | | 98 |
| John Campbell – Jarred Boles | 0.00 | 13.97 | | 97 |
| Michael Ard | 0.00 | 12.98 | | 96 |
| JW Smith – Ben Nye | 0.00 | 12.43 | | 95 |
| Chris Perrano – Jim Butler | 3.87 | 11.91 | | 94 |
| Stephen Flock – Keith Umberger | 0.00 | 11.45 | | 93 |
| James Fender – Kyle Fender | 0.00 | 9.93 | | 92 |
| David Driggers | 0.00 | 8.99 | | 91 |
| Brian Surowiec – Walter Cumber | 0.00 | 8.26 | | 90 |
| Winkey Watford – Scottie Melton | 0.00 | 7.67 | | 89 |
| David Kelly – Brad Matthews | 0.00 | 7.62 | | 88 |
| Michael Dibelo – Edward Punchak | 0.00 | 7.09 | | 87 |
| CJ Carrington | 4.01 | 6.27 | | 86 |
| Willie Weatherford – Wyatt Weatherford | 0.00 | 5.70 | | 85 |
| James Skelton | 0.00 | 2.29 | | 84 |
| Bubba Dennis | 0.00 | 0.00 | | 74 |
| Todd Thompson – Jimmy King | 0.00 | 0.00 | | 74 |
| Brian Morrsion – Jimmy Owens | 0.00 | 0.00 | | 74 |
| Casper Hopkins – Tristen Snell | 0.00 | 0.00 | | 74 |
| Chase Mcshell – Kyle Garrick | 0.00 | 0.00 | | 74 |
| Marion Humphrey – Lucy Humphrey | 0.00 | 0.00 | | 74 |
| Glen Varner – Ervin Varner | 0.00 | 0.00 | | 74 |
| Hunter Hackworth – Bran Schuler | 0.00 | 0.00 | | 74 |
| Total Entrys | | | $1,750.00 | |
| BONUS $ | | | $750.00 | |
| Total Paid At Ramp | | | $2,375.00 | |
| Cooper River 2023 Spring Final Fund | | | $100.00 | |
| 2023 CATT Championship Fund | | | $25.00 | |
| Cooper River 2023 Spring Final Fund Total | | | $155.00 | |