Next Roanoke Rapids Lake Qualifier is April 15 out of 5th Street Landing! The fish are bitin!
The 2023 CATT Academy Championship will take place on Kerr Lake May 20-21, 2023 and we are guaranteeing $10,000.00 to 1st Place! 1st Place in 2022 was $29,000.00!
Nutbush Ramp Kerr Lake State Park – 115 Jack Wade Farm Road, Henderson, NC Tap on the link to view more info!
2023 CATT Academy Championship – Carolina Anglers Team Trail (cattteamtrail.com)
The 2023 CATT Academy Championship On Kerr Lake is hosted bt Vance County Tourism!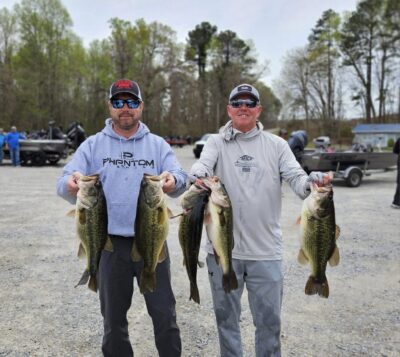 Matt Jennings & Todd Larson claimed 1st Place with 5 bass weighing 24.78 lbs!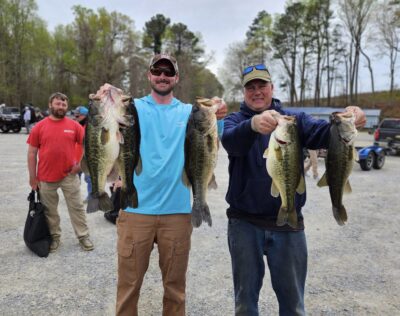 Jake & John Murdock 2nd with 22.18 lbs!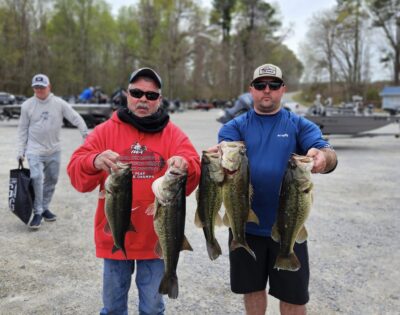 Bryan & Kent Edwards 3rd Place 21.10 lbs!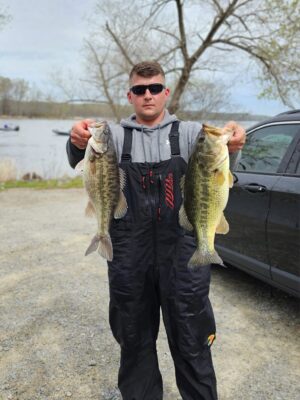 Caleb Horn with a couple of nice ones!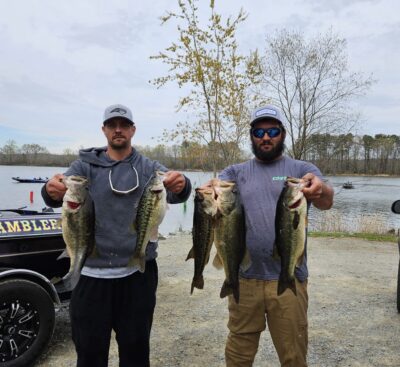 Point Leaders Jesse Medlin & Cory Byrum!
| | | | | |
| --- | --- | --- | --- | --- |
| Team | BF | Weight | Winnings | Points |
| Doug Larson – Matt Jennings | 6.04 | 24.78 | $636.00 | 110 |
| Jake Murdock – John Murdock | 5.82 | 22.18 | $340.00 | 109 |
| Bryan Edwards Kent Edwards | 0.00 | 21.10 | | 108 |
| Caleb Horn | 6.74 | 19.36 | $84.00 | 107 |
| Cory Byrum Jesse Medlin | 0.00 | 17.78 | | 106 |
| Scott Golden Danny Smith | 4.14 | 17.56 | | 105 |
| Dennis Bradley Allen Mitchell | 0.00 | 17.52 | | 104 |
| Robby Butler Michael Midgett | 0.00 | 16.82 | | 103 |
| Chuckie Creech Al Lancaster | 0.00 | 15.64 | | 102 |
| Michael Scott Adam Owen | 0.00 | 15.28 | | 101 |
| Daniel Floyd Bubbu Byrum | 0.00 | 15.00 | | 100 |
| Derek Ogburn | 0.00 | 12.92 | | 99 |
| Total Entrys | | | $960.00 | |
| BONUS $ | | | $400.00 | |
| Total Paid At Ramp | | | $1,060.00 | |
| 2023 Roanoke Rapids Spring Final Fund | | | $225.00 | |
| CATT | | | $50.00 | |
| 2023 CATT Championship Fund | | | $25.00 | |
| 2023 Roanoke Rapids Spring Final Fund Total | | | $525.00 | |