Next up at Lake Wateree is the 2023 Spring Final April 29th! You only had to enter 1 Qualifier to be eligible to enter!
Even though the crowd have been down the fishing at Lake Wateree has been very good! The average winning weight for this Springs Qualifiers has been just over 20 lbs!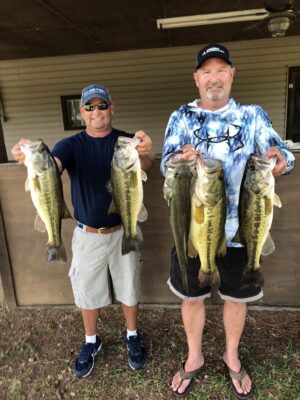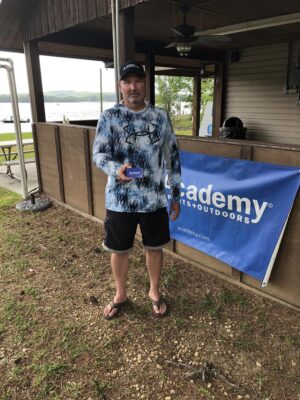 Chad Gainey & Mack Kitchens took 1st Place with 5 bass weighing 21.06 lbs! They also weighed the 1st Academy BF at 5.04 lbs and took home a total of $763.00!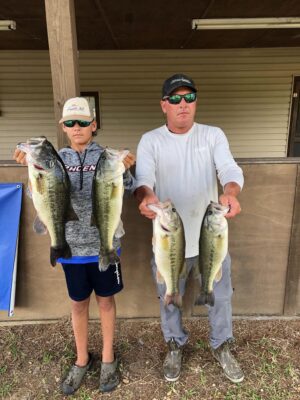 2nd Place Colden & Bubba Baker with a limit weighing 20.13 lbs and a 5 pound kicker!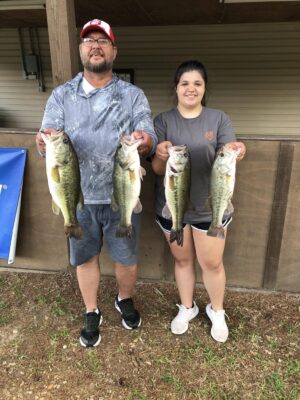 Grege & Abby Atkinson with 1805 lbs!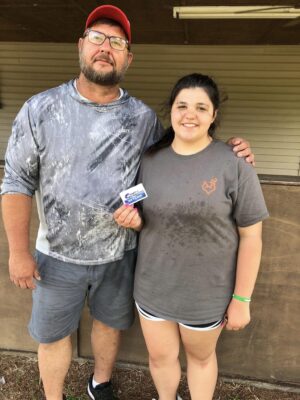 Greg & Abby with the Anglers Headquarters Gift Card!
Team
BF
Weight
Winnings
Points
Chad Gainey & Mack Kitchens
5.04
21.06
$763.00
110
Bubba Baker & Colden Baker
5.04
20.13
$227.00
109
Greg Atkinson & Abby Atkinson
4.88
18.05
108
Jeff Norris
4.42
16.03
107
Robbie English & Scott Williams
4.33
13.15
106
Robert Jackson & Darryl Fenton
3.12
12.58
105
Mike King & Mark Healon
2.69
10.04
104
Jess Williams
2.48
9.45
103
Hunter Hoffmeyer & Lonnie Jones
0.00
0.00
93
Total Entrys
$1,080.00
BONUS $
$200.00
Total Paid At Ramp
$990.00
2023 Wateree Spring Final Fund
$215.00
CATT
$0.00
2023 CATT Championship
$75.00
2023 Wateree Spring Fund Total
$1,725.00