Next Yadkin Spring Qualifier is May 14th at High Rock Lake out of Southmont!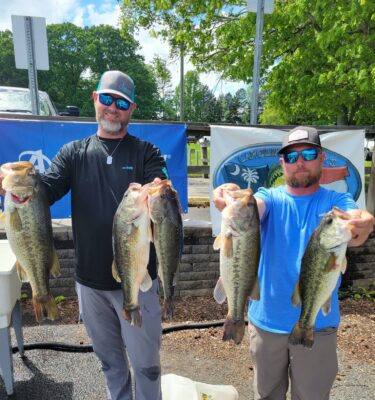 Matt Stanley & Mike Kiser took 1st Place with 5 bass weighing 23.59 lbs and weighed the Academy BF at 6.84 lbs! They collected $1,285.00!
Dusty Taylor & Kolton Hawks 2nd with 18.34 lbs!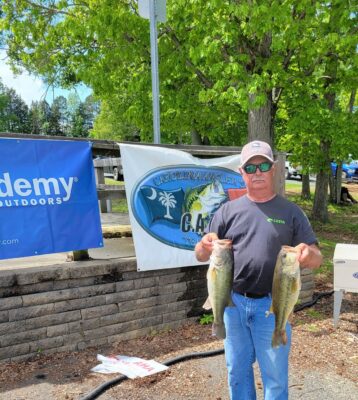 John Kistler & Rusty Melton 4th with 17.26 lbs!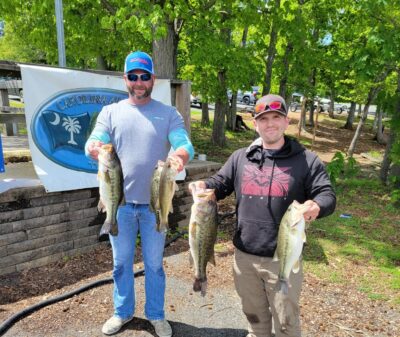 Nick Bashford & Brian File 5th 17.07 lbs and the 2nd BF at 6.12 lbs!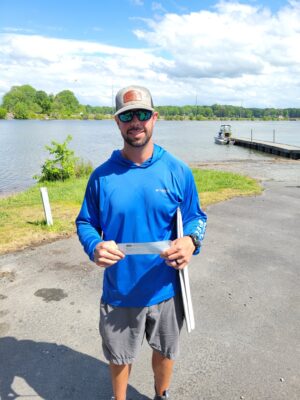 Keaton &n Allen Hawks 6th Place 16.74 lbs!
Team
BF
Weight
Winnings
Points
Mike Kiser – Matt Stanley
6.84
23.59
$1,285.00
110
Dusty Taylor – Kolton Hawks
0.00
18.34
$495.00
109
Benton Mueller – Dustin Green
5.09
17.60
$250.00
108
John Kistler – Rusty Melton
4.99
17.26
$195.00
107
Nick Bashford – Brian File
6.12
17.07
$200.00
106
Keaton Hawks – Allen Hawks
0.00
16.74
$100.00
105
Dakota Roberts – Carl Myers
0.00
15.44
104
Austin Garland
4.50
15.39
103
Steve Sink – Jason Riggs
5.15
15.35
102
Jarrett Albright – Chris Albright
0.00
14.73
101
Chad Kinley
4.70
14.67
100
Scott Henley – Ray Furr
0.00
14.50
99
Kris Scelsi – Zach Scelsi
5.01
14.02
98
Billy Marshall – Keith Davis
0.00
13.96
97
Duke Denison – Bobby Cline
3.64
13.79
96
Robert Mixon – Robert Lambert
0.00
13.79
95
Ladd Whicker – Landon Whicker
4.45
13.18
94
Hunter Harwood – Scott Harwood
0.00
11.29
93
Michael Coley – Alan Thompson
0.00
11.10
92
Billy Cobb – Pher Turbyfill
0.00
10.92
91
Mike Allen – Thomas Furr
0.00
3.22
90
Michael Kinard – Aaron Harwood
0.00
0.00
80
Blake White – Eilliot White
0.00
0.00
80
Stephen Mensch – Clay Mcpherson
0.00
0.00
80
RM Parker – Brandon Gibson
0.00
0.00
80
Mark Murphy – Tanner Albright
0.00
0.00
80
Mark Mohler – Graeme Bosch
0.00
0.00
80
Bradley Cooper – Daniel Dorthy
0.00
0.00
80
Kevin Stoweller – Dakota Harvey
0.00
0.00
80
Josh Stafford
0.00
0.00
80
Total Entrys
$2,400.00
BONUS $
$650.00
Total Paid At Ramp
$2,525.00
CATT
$50.00
2023 Yadkin Spring Final Fund
$425.00
2023 CATT Championship Fund
$50.00
2023 Yadkin Spring Final Fund Total
$1,735.00