Chris Minton & Kurt Honican weighed in a big sack of Roanoke River bass totaling up to 26.26 lbs! They took 1st place and the side pot and earned $2,550.00!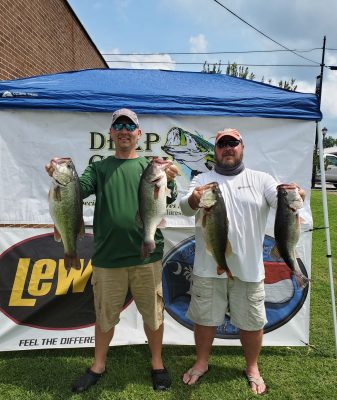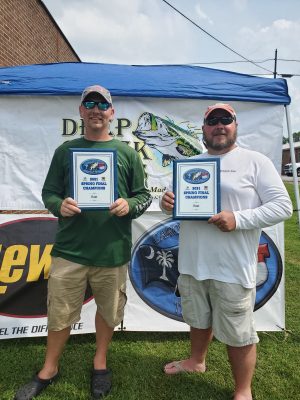 Phillip Gibson & Walt Goff took 2nd with 25.44 lbs and weighed in the Lews BF at 9.81 lbs!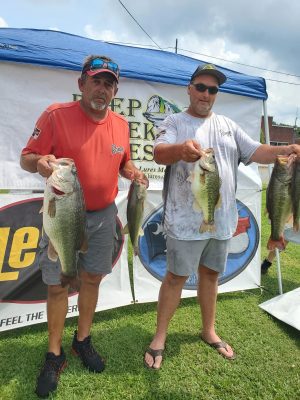 Phillip with his $100 Lews/Strike King Gift Card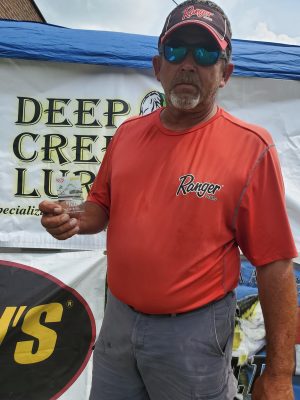 JA Williford & Jason Tripp with 23.80 lbs good enough for 3rd!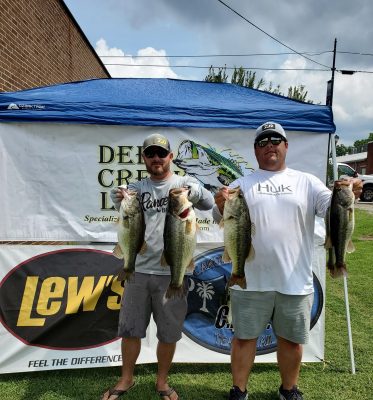 Will & Mike James 4th with 17.99 lbs!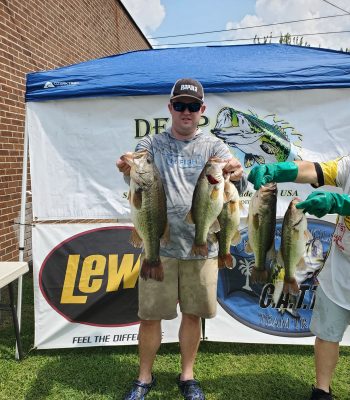 Team
BF
Weight
Winnings
Chris Minton – Kurt Honican
6.08
26.26
$2,550.00
Walt Goff – Phillip Gibson
9.81
25.44
$1,175.00
JA Williford – Jason Tripp
8.04
23.80
$675.00
Will James – Mike James
0.00
17.99
$300.00
Steve Vann – Skippy Lewis
5.04
17.00
$200.00
Mike Edwards – Brent Edwards
0.00
16.50
Al Kennedy
4.81
16.09
Mike Ellis – Mark Faircloth
0.00
15.45
David Swain – Brad Hauser
0.00
15.44
Larry Thomas – Gerald Elks
0.00
14.90
James Ormond – Danny Flynn
0.00
13.88
Michael White – Dana Moore
3.86
13.22
Bobby Clark – Tommy Hughes
0.00
12.95
David Price
2.95
11.33
Paul King – Brad Stain
0.00
10.91
Matt Harrell – Justin Chappell
0.00
10.04
DR Thornton – Jerry Bragg
0.00
9.43
Shane Zelazo – James Anderson
0.00
5.94
Zeb West – Wayne Stallings
0.00
0.00
Matthew Oakley
0.00
0.00
Mike Layton – Marshall Williford
0.00
0.00
Brian Stalls – Clark Harrington
0.00
0.00
Joprdan Norris – Clayton Boyette
0.00
0.00
Mike Green – Jeff Stoop
0.00
0.00
Jacob Brown
0.00
0.00