Tournament Results Wateree Oct 27, 2018 Williams & Ethridge Livin the Dream!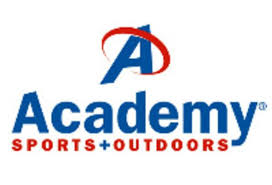 David Ethridge & Butch Williams are catching them all over the lake it seems! They are dominating the Fall season on Wateree with another with this past Saturday with 5 bass weighing 16.29 lbs! They collected the BONUS $ for a total of $1,055.00!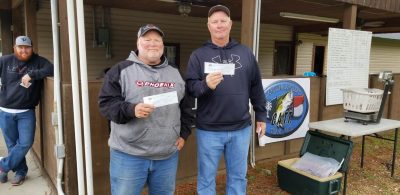 Next Wateree CATT Fall is November 10th at Clearwater and this is your last chance to make the Final!
| | | | | |
| --- | --- | --- | --- | --- |
| | Big | Total | Total | |
| 15 Teams | Fish | Weight | Winnings | Points |
| David Ethridge-Butch Williams | 0.00 | 16.29 | $1,055.00 | 110 |
| Tim-Craig Haven | 0.00 | 14.29 | $350.00 | 109 |
| Shane Cantley- Michael Richardson | 0.00 | 13.17 | $120.00 | 108 |
| Alan – Tanner Fletcher | 0.00 | 12.34 | | 107 |
| Jerry Freezon-Kareem White | 0.00 | 10.67 | | 106 |
| Timmy Squires-Jonathan Kelly | 0.00 | 10.65 | | 105 |
| Mike Byrd- Jimmy McFarland | 5.28 | 10.51 | $105.00 | 104 |
| Bunn Tyson-Thad Driggers | 5.20 | 9.90 | $45.00 | 103 |
| Scott Williams- Robby English | 0.00 | 8.83 | | 102 |
| David Canupp | 0.00 | 2.07 | | 101 |
| Todd Butler | 0.00 | 0.00 | | 100 |
| Jason Bateman-Steve Phillips | 0.00 | 0.00 | | 100 |
| Scott Floyd-Greg Covin | 0.00 | 0.00 | | 100 |
| Chris Sullivan | 0.00 | 0.00 | | 100 |
| Steven Walker-Barry Brown | 0.00 | 0.00 | | 100 |
| Total Entrys | | | $1,800.00 | |
| BONUS $ | | | $280.00 | |
| Total Paid At Ramp | | | $1,675.00 | |
| Wateree 2018 Fall Final Fund | | | $305.00 | |
| 2019 CATT Championship Fund | | | $75.00 | |
| 2018 Wateree Fall Final Fund Total | | | $1,210.00 | |
| 2019 CATT Championship Fund Total | | | $1,775.00 | |