LIVETARGET Unveils Exciting New Technology and a Host of Hot, New Baits
Print This Post
New Injected Core Technology™ (ICT) baits on display at ICAST 2019 and available for consumer purchase on July 10th. 
Niagara-on-the-Lake, ON (July 9, 2019) – LIVETARGET is proud to unveil the exciting, new bait manufacturing technology at this year's ICAST. Always striving to Match-the-Hatch®, LIVETARGET introduces Injected Core Technology™ (ICT): an entirely new innovation in bait design that offers heightened realism on multiple levels. Recognizing that traditional manufacturing techniques lack both realism and detail, LIVETARGET has developed a specialized injection process that merges realism with
function like never before.

For years, lure manufacturers have been struggling to create baits that are realistic in profile while also maintaining the desired action. The problem has always been; in order to create an accurate action, a mechanical shape was necessary. Whether it was the wide shape of a spoon that generated a wobble action or a paddletail that gave a swimbait its signature rolling action, the mechanics used to create the strike-provoking movement always took away from the realism of the lure. A game fish that was initially attracted to the flash and movement of the lure became wary once it was close enough to see the unnatural mechanical profile.
LIVETARGET's solution is Injected Core Technology™. A lifelike Inner-Core is constructed with realistic forage profiles, detailed anatomy and vibrant colors. The core is then encapsulated in a clear, durable Exo-Skin, which generates the bait's signature action but is less noticeable underwater. Game fish focus on the natural profile of the Inner-Core and are not alarmed by the action-generating mechanics.
The result is a line of baits that perfectly Match-the-Hatch® in both anatomy and action. ICT lures simply catch more fish because they look more realistic; not only from a distance, but more importantly, up close. One of the most significant advantages of ICT is the ratio of plastic between the Inner-Core and Exo-Skin. The Inner-Core is approximately 30% smaller than the overall cubic mass of the entire lure. That means anglers can present a smaller hatch size but still have the advantages of throwing a bigger bait. This presents additional benefits, such as increased water displacement, extra weight for longer casts and the ability to use larger hooks while presenting a smaller hatch.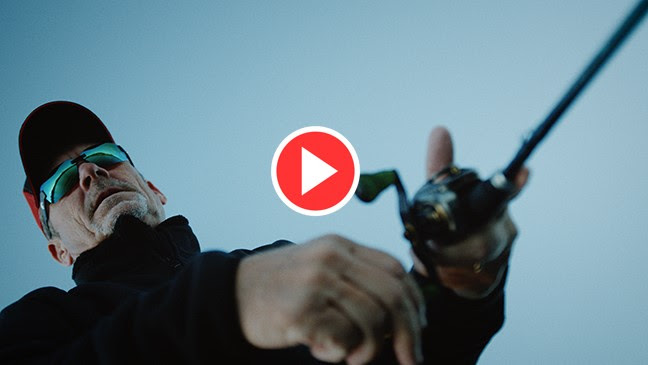 LIVETARGET now offers a full arsenal of ICT baits for a multitude of diverse angling applications. Those include a surface/sub-surface commotion frog, jigging spoon, casting spoon; swimbait; drop shot, and soft jerkbait.  What anglers will find is an extensive family of Injected Core Technology™ baits suitable to a variety of applications. These innovative, new lures will be unveiled at the American Sportfishing Association's ICAST show in Orlando this week and will be simultaneously available for purchase starting tomorrow, July 10th.
ICT FREESTYLE FROG is a versatile twin-tail bait that can be fished on the surface over vegetation or dive sub-surface in open runs. It hosts the realistic Inner-Core anatomy of a fleeing frog, while the clear Exo-Skin generates a tantalizing surface buzzing action. Injected Core Technology™ enables the Inner-Core to host a lifelike frog profile, while the Exo-Skin gives the lure its signature action. Comes in 3 sizes and 8 colors. MSRP: $9.99 USD
ICT SLOW-ROLL SHINER is an unrigged paddletail swimbait that mimics a fleeing thin-profiled baitfish. It features Injected Core Technology™, offering improved baitfish profile and detail over traditional paddletail swimbaits. Hard-thumping and a rolling body action creates a subtle and enticing action, while LIVETARGET's unique, proprietary metallic core produces a radiant flash far more reflective and better balanced compared to traditional paddletail baits and old school foil inserts. Comes in 3 sizes and 6 colors. Ideal for both freshwater and saltwater. MSRP: $9.99 USD
ICT GHOST TAIL MINNOW is a dropshot bait that mimics a minnow feeding near bottom structure. It features Injected Core Technology™, enabling the Inner-Core to host a lifelike minnow profile, while the Exo-Skin gives the lure its signature finesse action. Proprietary metal powder provides vibrant metallic flash and realism, and the unique tail design generates a finesse quivering action, emulating the movement of a small minnow. Only the slightest rod-tip movements are required for a lifelike presentation. Comes in 3 sizes and 6 colors. MSRP: $9.99
ICT FLUTTER SHAD is a jigging spoon with an erratic twitch and dynamic falling action that's anatomically accurate and exceptionally lifelike compared to traditional jigging spoons. Injected Core Technology™ enables the Inner-Core to host a lifelike shad profile, while the Exo-Skin gives the lure its signature flutter action. Ice anglers have already reported exceptional multi-species catches on the FLUTTER SHAD. Comes in 5 weights and 10 colors. MSRP: $9.99 USD
ICT FLUTTER SARDINE is a jigging spoon with an erratic twitch and a dynamic falling action that's anatomically accurate and features an exceptionally realistic profile compared to traditional jigging spoons. Injected Core Technology™ enables the Inner-Core to host a lifelike sardine profile, while the Exo-Skin gives the lure its signature flutter action. Perfect for a host of saltwater fishing applications with a saltwater-grade hook, it's available in 5 weights and 6 colors. MSRP: $9.99 USD
ICT ERRATIC SHINER behaves like a traditional casting spoon but has the narrow profile of a common shiner or minnow. With Injected Core Technology™, the lure has a lifelike Inner-Core that mimics a small fleeing baitfish. The Exo-Skin gives the lure an erratic wide-wobble action, bringing the Inner-Core to life. The metallic core produces a pulsating flash, drawing in nearby gamefish. Weight distribution of the bait makes for effortlessly long casts. Comes in 4 weights and 10 colors. Ideal for both fresh and saltwater. MSRP: $9.99 USD
ICT TWITCH MINNOW is an unrigged soft plastic jerkbait that mimics a thin-body baitfish such as a minnow or shiner. It features Injected Core Technology™, enabling the Inner-Core to host a lifelike minnow profile, while the Exo-Skin gives the lure its signature jerkbait action. Proprietary metal powder provides vibrant metallic flash and realism. Comes in 3 sizes and 6 colors. MSRP: $9.99 USD
ICT SKIP SHAD is an unrigged soft plastic jerkbait that mimics a deep-body profile baitfish such as a shad or sardine. It features Injected Core Technology™, enabling the Inner-Core to host a lifelike shad profile, while the Exo-Skin gives the lure its signature jerkbait action. Proprietary metal powder provides vibrant metallic flash and realism. Comes in 3 sizes and 6 colors. MSRP: $9.99 USD