We had a great Spring at Lake Murray! We plan to hold a few Open before the Fall Trail begins so stay tuned!
2021 PHANTOM OUTDOORS INVITATIONAL CLASSIC

The 2021 PHANTOM OUTDOORS Invitational Classic will take place on Lake Hartwell Nov 5-6 and we are guaranteeing $10,000.00 to 1st Place!
Green Pond Landing & Event Center – 470 Green Pond Rd, Anderson, SC 29625
Either SC & GA License are valid. You do not need both.
Kerr Championship The Past 3 Years  **2018 & 2019 1st Place Winners Have Taken Home $25,000.00! 2020 Winners took home $24,000.00!
A team or solo angler must fish 2 CATT events to Qualify! You may fish the Invitational solo or with your partner or alternate partner your team used in any CATT event.
You can get in your 2 events by fishing any CATT Fall 2020 and CATT Spring 2021! Any CATT event after June 1, 2020 will count!
How To Qualify
Must enter 2 CATT or Phantom Outdoors Invitational Events (Qualifiers & Finals) to be eligible! Enter 1 or more of these event as a team – Entering solo or with a Sub also counts toward your teams Championship & Classic Qualification! The 2 events do not have to be in the same CATT Trail! If you enter 2 – 2021 CBC Qualifiers you are eligible to enter!
Invitations are sent to select Trails and Clubs!
Entry Fees
$200 Per Team Entry – $210 At Ramp
Optional Platinum BONUS $100 – Paying Up to 3 Places
Optional Gold BONUS $50 – Paying Up to 3 Places
Optional Silver BONUS $25 – Paying Up to 2 Places
Neil & Tim Huffstetler win the Murray Spring Final with 5 bass weighing 22.59 lbs! They earned $3,650.00!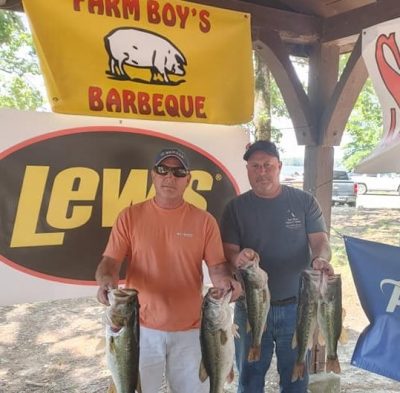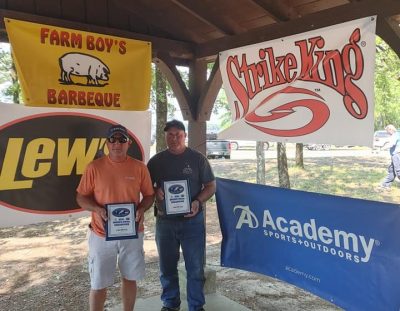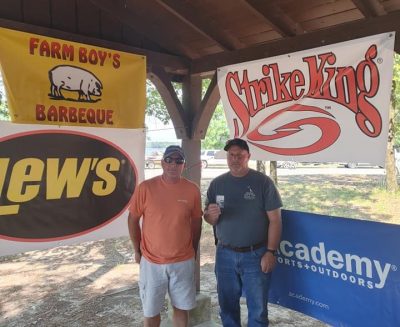 Ben Lee finished 2nd with 19.99 lbs!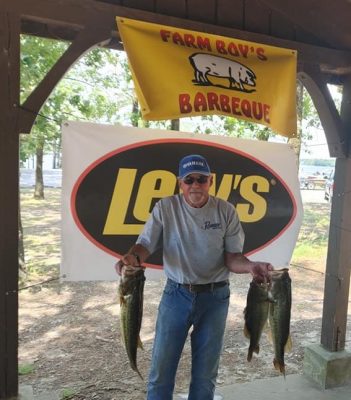 Jeremiah Jensen & Gage Spagnola took 3rd with 18.18 lbs!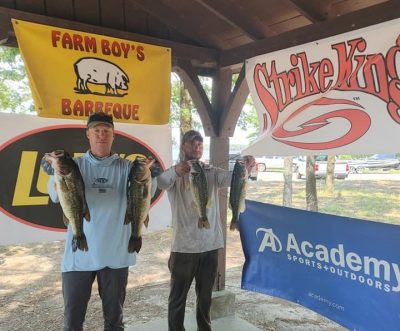 Murray Point Champs Josh Rennebaum & Carl Smith!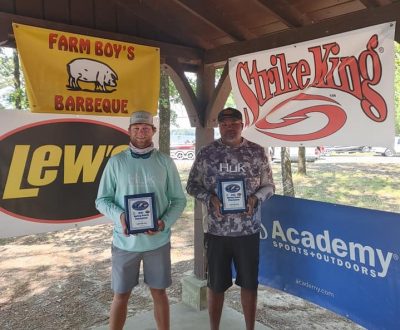 Academy Gift Card Winners!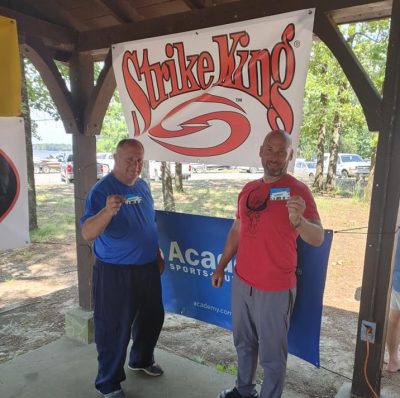 | | | | |
| --- | --- | --- | --- |
| Team | BF | Weight | Winnings |
| Neil Huffstetler – Tim Huffstetler | 6.56 | 22.59 | $3,650.00 |
| Ben Lee | 5.90 | 19.99 | $1,075.00 |
| Jeremiah Jensen – Gage Spagnola | 5.25 | 18.18 | $500.00 |
| Doug Wooldridge – Eddie Cato | 5.04 | 17.13 | $200.00 |
| Darryl Starkey – Garrett Starkey | 3.87 | 16.43 | $150.00 |
| Kevin Fulmer – Tim Sox | 3.70 | 16.38 | |
| Joe Quinn – Justin Dunn | 5.82 | 16.04 | |
| Chad Hastings | 3.91 | 15.79 | |
| Michael Stribble – Dean Stribble | 3.33 | 15.78 | |
| Roger Farr – David Farr | 3.90 | 15.23 | |
| Sean Anderson – George Berry | 3.29 | 14.26 | |
| Les Westberry – Wyatt Westberry | 4.14 | 13.85 | |
| Will Anderson – Kyle Cannon | 3.40 | 12.36 | |
| Mark Richardson – Rhett Richardson | 3.40 | 12.28 | |
| Josh Rennembaum – Carl Smith | 2.62 | 11.95 | |
| Dave Murdock – Steve Pizzino | 4.22 | 11.76 | |
| Justin McGready – AJ Pipictro | 2.45 | 11.23 | |
| Weston Thomas – Dylan Sills | 2.72 | 10.64 | |
| Phillip Anderson – Andy Lake | 0.00 | 0.00 | |
| Jason Ries – Roger McKee | 0.00 | 0.00 | |
| Scott Farmer – CJ Freeman | 0.00 | 0.00 | |
| Emmett Maynor – Karson Grubbs | 0.00 | 0.00 | |
| Mark Krengel – Ron Wood | 0.00 | 0.00 | |
| Wayne Jeffcoat – Kevin Banks | 0.00 | 0.00 | |
| Wade Amick – Zack Huffstetler | 0.00 | 0.00 | |
| Chris Sullivan | 0.00 | 0.00 | |
| Total Entrys | | | $3,000.00 |
| BONUS $ | | | $475.00 |
| Murray Spring Final Fund | | | $2,050.00 |
| Total Paid At Ramp | | | $5,575.00 |
| Grand Total Paid Spring 2021 Lake Murray | | | $18,235.00 |