Tournament Results Waccamaw River, SC Oct 19, 2019 Peter Horne & Darren Cook Top the 20 Boat Field With 12.87 lbs!
Next Waccamaw River Fall Qualifier is November 16th at Bucksport!
Peter Horne & Darren Cook weigh in 12.87 lbs to take 1st Place Saturday at Bucksport!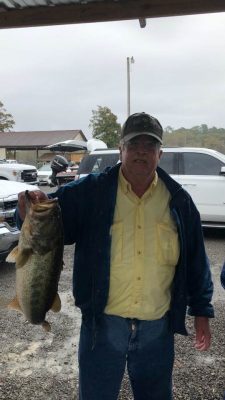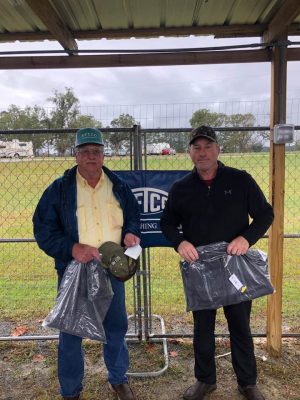 Ed Owens & Chris Jones 2nd with 11.97 lbs!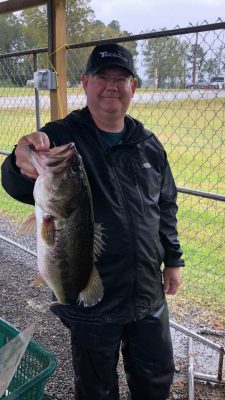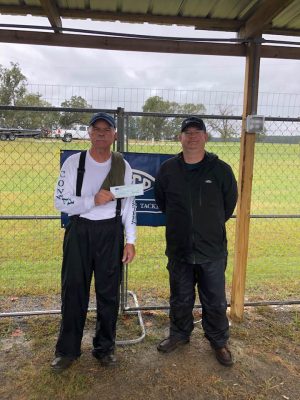 Wesley Howell & Johnny Johnson 3rd!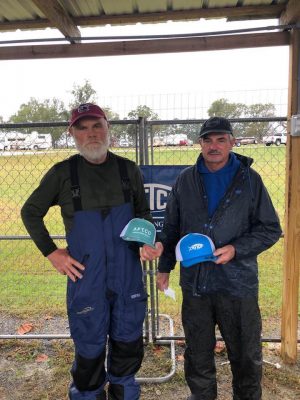 Ran Inman & Jennifer Floyd took 4th!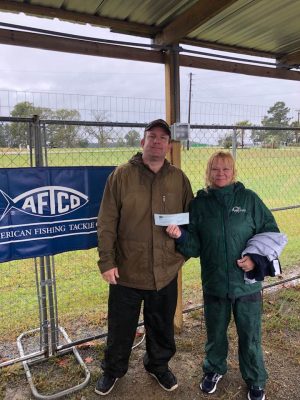 Mark Johnson shows off a fine Bass!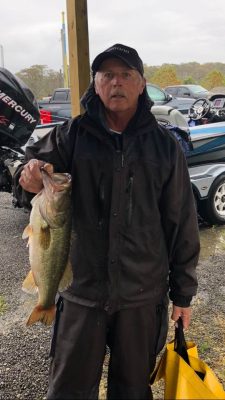 Justin Weaver with a good un!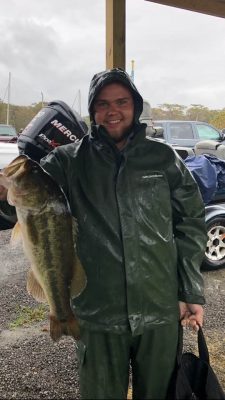 | | | | | |
| --- | --- | --- | --- | --- |
| 20 Teams | BF | Weight | Winnings | Points |
| Peter Horne & Darren Cook | 5.40 | 12.87 | $633.00 | 110 |
| Ed Owens & Chris Jones | 3.75 | 11.97 | $660.00 | 109 |
| Wesley Howell & Johnny Johnson | 3.19 | 10.68 | $125.00 | 108 |
| Ray Inman & Jennifer Floyd | 2.41 | 10.44 | $100.00 | 107 |
| Eric Freeman & Kevin Bazen | 2.99 | 10.27 | | 106 |
| Andrew Vereen & Jordan Weaver | 3.71 | 10.20 | | 105 |
| Brad Suggs & Chris Waters | 2.39 | 9.62 | | 104 |
| Robby Byrum & Eric Cox | 2.50 | 9.58 | | 103 |
| Charles Fryer & English Glover | 2.97 | 9.45 | | 102 |
| Gary Pope & Mark Johnson | 3.55 | 9.14 | | 101 |
| Timmy Squirers | 2.01 | 9.07 | | 100 |
| Danny Martin | 2.07 | 9.04 | | 99 |
| Timmy & Joel Barfield | 2.04 | 8.70 | | 98 |
| Tony & BART Gore | 2.07 | 7.88 | | 97 |
| Shawn Todd | 1.76 | 7.57 | | 96 |
| Lee Turberville & Cameron Jordan | 0.00 | 0.00 | | 95 |
| Tommy Collins & Avery Williams | 0.00 | 0.00 | | 95 |
| Don McLaud | 0.00 | 0.00 | | 95 |
| Freddy Mincey | 0.00 | 0.00 | | 95 |
| Casey & Dalton Warren | 0.00 | 0.00 | | 95 |
| Total Entrys | | | $1,600.00 | |
| BONUS $ | | | $325.00 | |
| Total Paid At Ramp | | | $1,520.00 | |
| 2019 Waccamaw River Fall Final Fund | | | $320.00 | |
| 2019 CATT Championship/Phantom Fund | | | $50.00 | |
| 2019 Waccamaw River Final Fund Total | | | $750.00 | |
| 2019 CATT Championship/Phantom Fund Total | | | $1,115.00 | |