Next Lake Norman Open is June 12th at Pinnacle Access!
Steve Addington & Matt Stout win with 5 bass weighing 14.71 lbs! They take home $1,015.00!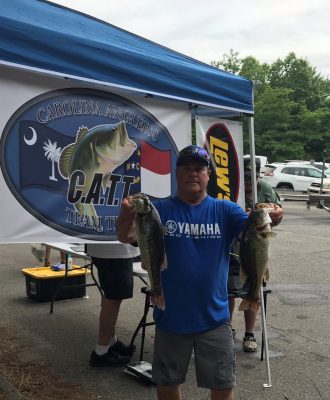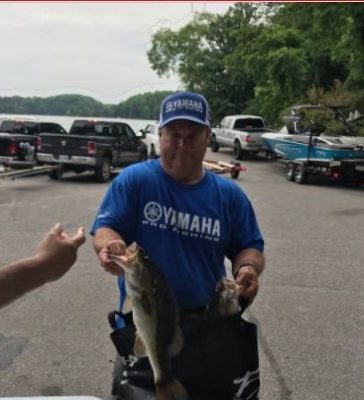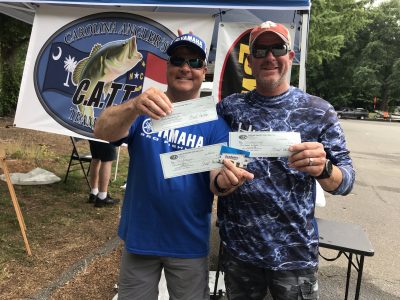 Jake Monti & Logan Anderson 2nd with 12.15 lbs!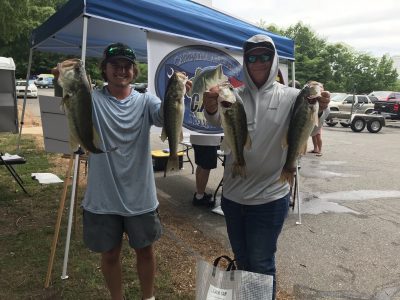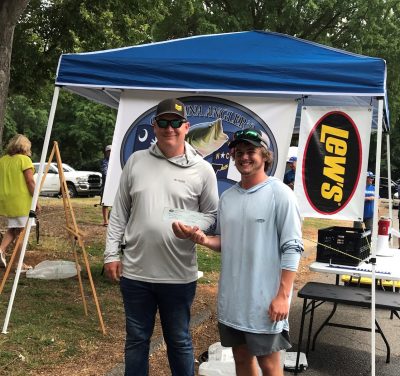 3rd went to Don Poteat & Maverick with 10.46 lbs!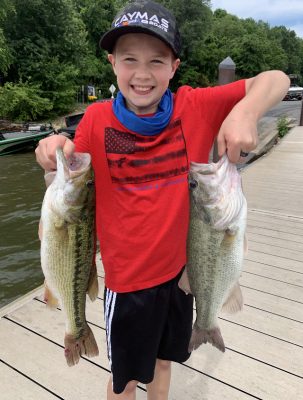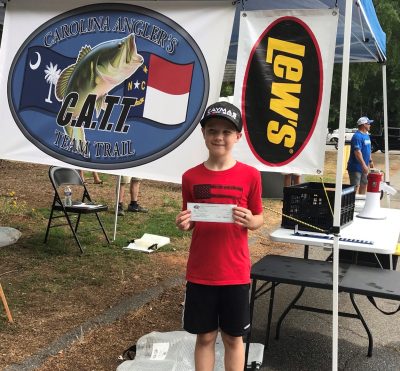 David Beard took 4th with 10.44 lbs!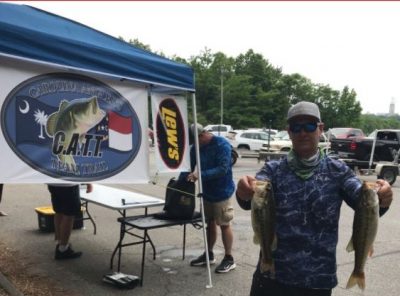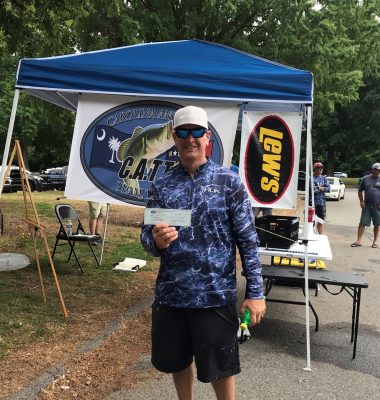 | | | | |
| --- | --- | --- | --- |
| Team | BF | Weight | Winnings |
| STEVE ADDINGTON / MATT STOUT | 3.98 | 14.71 | $1,015.00 |
| JAKE MONTI / LOGAN ANDERSON | 3.12 | 12.15 | $230.00 |
| DONALD POTEAT / MAVERICK | 3.44 | 10.46 | $120.00 |
| DAVID BEARD | 0.00 | 10.44 | $75.00 |
| MICHAEL SMITH / AUSTIN LAWLING | 0.00 | 10.37 | |
| T.J. RUMPF | 0.00 | 10.25 | |
| SPENCER TAYLOR / MATT DRAKE | 0.00 | 10.24 | |
| PRESTON HARRIS / STANTON HARRIS | 0.00 | 10.24 | |
| TRISTAN LOCKLEAR / WHITNEY LAWRY | 0.00 | 9.84 | |
| ADAM PARKER / ZACH CRABB | 0.00 | 9.75 | |
| DARRELL FISHER / RICHARD CRAYTON | 2.29 | 8.60 | |
| LUKE CLARK / HEATHER CLARK | 0.00 | 7.93 | |
| DAKOTA DENNIS / DREW HUFFMAN | 0.00 | 7.52 | |
| KEVIN HELMS | 2.91 | 7.19 | |
| CHAD MADKIFF | 0.00 | 0.00 | |
| JOSHUA HALL / GENE HALL | 0.00 | 0.00 | |
| CHRIS CURTIS / KEN WRIGHT | 0.00 | 0.00 | |
| KEVIN HUFFSTETLER / JACOB HUFFSTETLER | 0.00 | 0.00 | |
| AARON JORDAN | 0.00 | 0.00 | |
| MICHAEL HUFFMAN / DAVID MILLLER | 0.00 | 0.00 | |
| JOEL MARCOTTE | 0.00 | 0.00 | |
| KEITH SPEECE / ANDREW HOLLIFIELD | 0.00 | 0.00 | |
| DAVID COOKE / TY COOKE | 0.00 | 0.00 | |