We had a great crowd Saturday at Dreher Island with 34 teams entering the 1st CATT Summer Open on Lake Murray! We'll do it again this coming Saturday at Dreher Island June 10! You can pay on line or at the ramp! We offer 2 side pot at the Opens! $25 & $50. Your choice to enter on or both or none! Blast off will be at 6 am and we will determine weigh in at the ramp! As the weather heats up we will bring the teams in earlier than usual!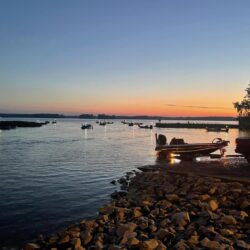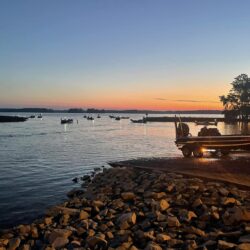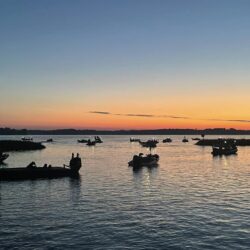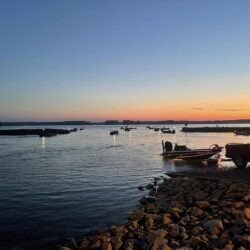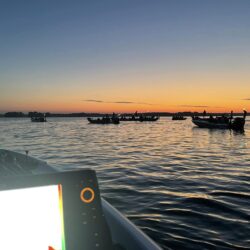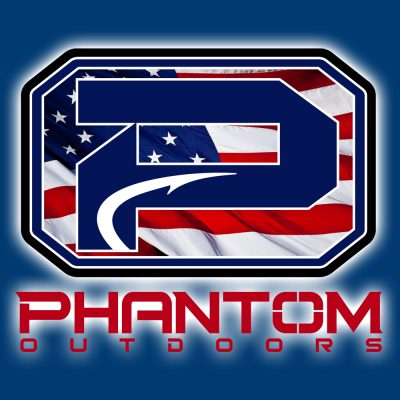 Check out the grout outdoors apparel Phantom Outdoors has to offer! Tap on the Phantom Logo to view!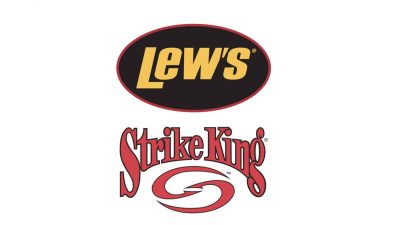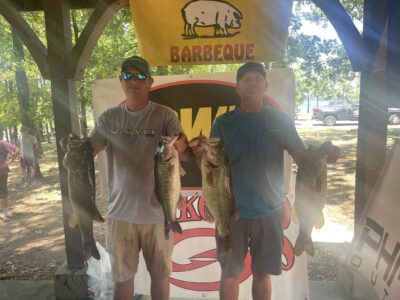 Dustin Hadden & Tim Jones win Murray with 5 bass weighing 23.12 lbs! They collected $2,000.00!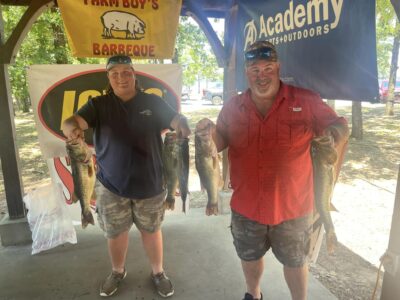 Gunnar & Dave Franklin 2nd with 5 bass weighing 21.24 lbs worth $700.00!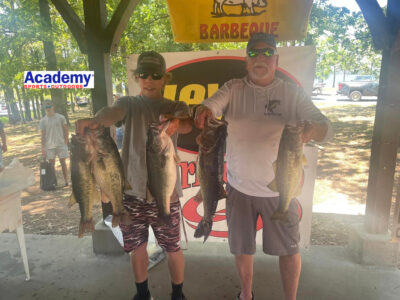 Jonah Bickley & Bernie Dreher 3rd with 20.66 lbs and they weighed the Academy BF at 6.07 lbs! Jonah & Bernie earned $638.00!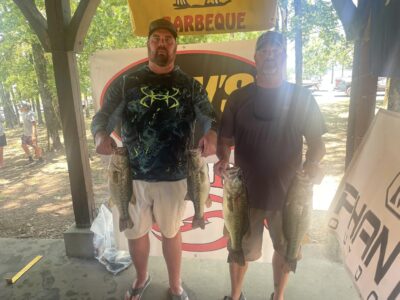 Bobby White & Chris Hereford 4th Place 19.27 lbs! $500.00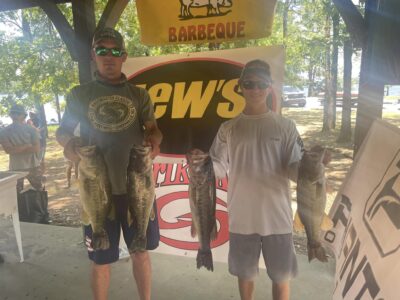 John Carter & Wesley Sandifer 5th Place 18.79 lbs!
Chris Neal & Chad Hastings with a 17.32 lb bag of Lake Murray bass!
| | | | |
| --- | --- | --- | --- |
| Team | BF | Weight | Winnings |
| Dustin Hadden – Tim Jones | 5.76 | 23.12 | $2,000.00 |
| Dave Franklin – Gunner Franklin | 4.66 | 21.24 | $700.00 |
| Bernie Dreher – Jonah Bickley | 6.07 | 20.66 | $638.00 |
| Bobby White – Chris Hereford | 5.60 | 19.27 | $500.00 |
| Wesley Sandifer – John Carter | 0.00 | 18.79 | $170.00 |
| John Ray – Colton Parrott | 0.00 | 18.27 | $125.00 |
| Jamie Rogers – Scott Farmer | 5.95 | 17.63 | $102.00 |
| Mark Krengel – Ron Wood | 0.00 | 17.44 | |
| Chad Hastings – Chris Neal | 0.00 | 17.32 | |
| Karson Grubbs – Tanner Shultz | 0.00 | 16.56 | |
| Winston Husband | 0.00 | 16.41 | |
| Will Anderson – Keith Anderson | 0.00 | 15.93 | |
| Jeremiah Jensen – AJ DiPoetro | 0.00 | 15.87 | |
| Hamp Roland | 0.00 | 15.83 | |
| Todd Huntley – Gibson Huntley | 0.00 | 15.75 | |
| Russ Padgett – Phillip Anderson | 4.73 | 15.30 | |
| Carson Krell | 4.53 | 15.25 | |
| Aistin Johnson – Josh Nix | 0.00 | 14.92 | |
| Ben Lattimore – Roger Hamrick | 0.00 | 12.84 | |
| Matt Bickley – Wes Bentley | 0.00 | 11.63 | |
| Sandy M – David I | 0.00 | 11.01 | |
| Jeff Stout – Don Jordan | 0.00 | 9.69 | |
| Brett Collins – Zack Douglas | 0.00 | 0.00 | |
| Johnny Mayer – Scott Roton | 0.00 | 0.00 | |
| Bill Faulks – Dustin Hueble | 0.00 | 0.00 | |
| Wayne Blackwell | 0.00 | 0.00 | |
| Gabe Hopkins – Chapman Parker | 0.00 | 0.00 | |
| Tim Huffstetler – Neil Huffstetler | 0.00 | 0.00 | |
| Michael Lee – Carson Johnson | 0.00 | 0.00 | |
| Jackson Locklear – Trey Locklear | 0.00 | 0.00 | |
| Jeremy Medlock – Tommie Coleman | 0.00 | 0.00 | |
| Tim Richardson | 0.00 | 0.00 | |
| Thomas Richmond – Tony Talford | 0.00 | 0.00 | |
| Sean Anderson – Chloe Anderson | 0.00 | 0.00 | |