The 2021 Academy CATT  Championship will take place on Kerr Lake May 22-23, 2021 and we are guaranteeing $10,000.00 to 1st Place!
Nutbush Ramp Kerr Lake State Park – 115 Jack Wade Farm Road, Henderson, NC
Either NC & VA License are valid. You do not need both.
**2018 & 2019 1st Place Winners Have Taken Home $25,000.00! 2020 Winners took home $24,000.00!
A team or solo angler must fish 2 CATT events to Qualify! You may fish the Championship solo or with your partner or alternate partner your team used in any CATT event.
You can get in your 2 events by fishing any CATT Fall 2020 and CATT Spring 2021! Any CATT event after June 1st 2020 will count!
Tap on the link for info!
Mark your calendar! June 26 Chowan River, NC Bayside Marina in Edenton! Phantom Outdoors Invitational $5,000.00 1st Place! You don't have to qualify for this tournament! Just be there! Here's the link to the Phantom Series info!
Danny Nifong & Matthew Nifong win with 18.57 lbs! They also earn another $500 from the Phoenix First Flight Program pushing their total winnings to $1,673.00!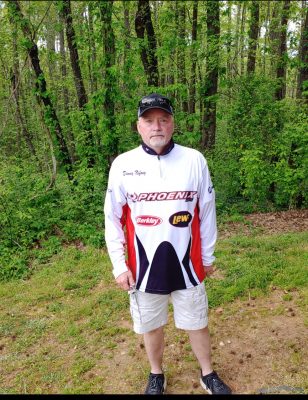 Zack & Greg Gooch 2nd with 17.42 lbs and the BF at 6.33 lbs!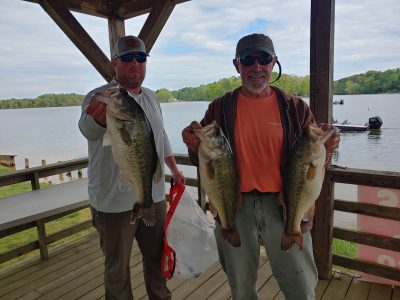 John Riggs & Steve Sink 3rd with 16.59 lbs!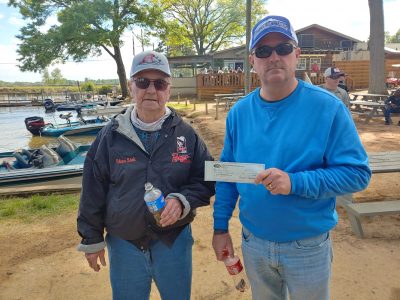 | | | | | |
| --- | --- | --- | --- | --- |
| Team | BF | Weight | Winnings | Points |
| Danny Nifong – Matthew Nifong | 5.58 | 18.57 | $1,673.00 | 110 |
| Zack Gooch – Greg Gooch | 6.33 | 17.42 | $765.00 | 109 |
| John Riggs – Steve Sink | 0.00 | 16.59 | $347.00 | 108 |
| John Kistler – Rusty Melton | 5.84 | 16.48 | $274.00 | 107 |
| Chris Brown – Wayne Ingram | 4.48 | 16.31 | $115.00 | 106 |
| TJ Drew – Randall Drew | 4.17 | 16.09 | $100.00 | 105 |
| Mike Smith – Orlandio Giles | 0.00 | 15.66 | | 104 |
| Mitch Drew – Kenny Drew | 0.00 | 15.58 | | 103 |
| Robert Walser – Mack Lowe | 0.00 | 15.02 | | 102 |
| Ladd Wicker – Landon Wicker | 3.88 | 14.89 | | 101 |
| Scott Henley – Sparkey Furr | 0.00 | 14.67 | | 100 |
| James & Walker Blankinship | 0.00 | 14.40 | | 99 |
| Butch Drew – Kenny Drew | 0.00 | 13.66 | | 98 |
| Ken Chelsie – Zachery Chelsie | 6.63 | 11.06 | | 97 |
| Brian Robbins – Andrew Wilson | 0.00 | 11.02 | | 96 |
| Chase Cannon – Bradley Newsome | 0.00 | 10.04 | | 95 |
| Nick Bashford – Brian File | 0.00 | 9.38 | | 94 |
| Brad Burns – Caleb Burns | 0.00 | 5.68 | | 93 |
| Chris Murphy- Vince Murphy | 0.00 | 5.67 | | 92 |
| Robert Branson | 0.00 | 4.15 | | 91 |
| Alan Talbert – Cal Scheinert | 0.00 | 3.82 | | 90 |
| Brandon Shaver – Chris Tucker | 0.00 | 3.60 | | 89 |
| Mike Powers – Seth Mycko | 0.00 | 0.00 | | 79 |
| Duke Dension – Bobby Cline | 0.00 | 0.00 | | 79 |
| Jerry Davis – Steve Summers | 0.00 | 0.00 | | 79 |
| David lloyd – Daniel Lloyd | 0.00 | 0.00 | | 79 |
| Thomas Ludwick – Lucas | 0.00 | 0.00 | | 79 |
| Hunter Harwood – Scott Harwood | 0.00 | 0.00 | | 79 |
| Elliott White – Blake White | 0.00 | 0.00 | | 79 |
| Tracy Brown – Chris Atkinson | 0.00 | 0.00 | | 79 |
| Mike Morgan – Steve Carlisle | 0.00 | 0.00 | | 79 |
| Jeff Proctor – Billy Cobb | 0.00 | 0.00 | | 79 |
| Chris & Jarrett Albright | 0.00 | 0.00 | | 79 |
| Total Entrys | | | $2,640.00 | |
| BONUS $ | | | $675.00 | |
| Total Paid At Ramp | | | $2,775.00 | |
| Yadkin Spring 2021 Final Fund | | | $440.00 | |
| 2021 CATT Championship Fund | | | $50.00 | |
| 2021 Yadkin Spring Final Fund Total | | | $1,655.00 | |
| 2021 CATT Championship Fund Total | | | $2,675.00 | |