Next CATT On Santee Cooper is May 4th at Jon C Land!
Use PHANTOMCATT15 and receive 15% off at checkout! Phanatom Outdoors has the fishing apparel you need stay on the water all day!
Click on the logo and get started!

Melissa Boodle & Gary Elsey tamed Santee Cooper this past weekend with 5 bass weighing 27.19 lbs! They also weighed in the 2nd BF at 8.06 lbs and took home $2,458.00!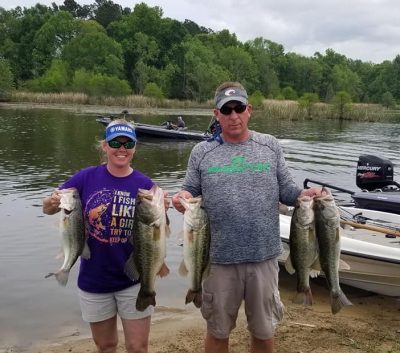 Clark Gibbs & Freddie Gibbs 3rd with 25.62 lbs!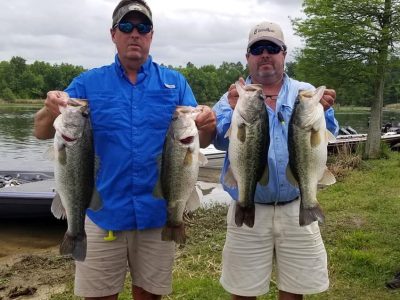 Anthony Driggers – Ryan Driggers 4th and BF 8.48 lbs!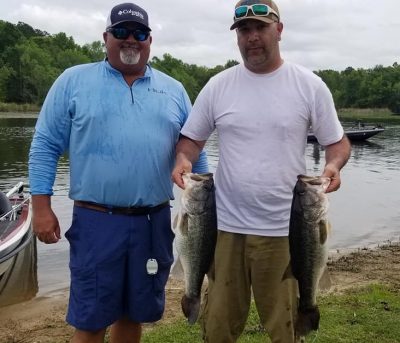 Big
Total
Total
37 Teams
Fish
Weight
Winnings
Points
Gary Elsey – Melissa Boodle
8.06
27.19
$2,458.00
110
Brent Riley – Nathan Burgess
6.65
25.63
$725.00
109
Freddie Gibbs – Clark Gibbs
0.00
25.62
$425.00
108
Anthony Driggers – Ryan Driggers
8.48
23.99
$577.00
107
Mack Altman – Keith Tyler
0.00
20.22
$240.00
106
Wade Grooms
0.00
19.47
$175.00
105
Brent Waynick – Emmett McCauley
0.00
19.25
$130.00
104
Joe Avin – Larry Avins
4.95
17.75
103
Michael Craven – Brian Crosby
4.37
17.44
102
Billy McIntosh – Rick McLean
0.00
17.23
101
Elvis-Brian Peagler
4.52
17.00
100
Todd Smith – Jamie Luccareli
0.00
16.40
99
Hunter Hoffmyer – Thomas Hoffmyer
0.00
15.66
98
Patrick Williams
0.00
15.38
97
Jason Miles
0.00
15.33
96
Michael Campbell – Kevin Green
7.63
14.52
95
Patrick Cook – Mack Cook
0.00
13.87
94
Jess Williams – Ryan Steen
0.00
13.77
93
Chapman Fountain
0.00
13.58
92
Chad Crosby – Keith Britt
0.00
13.53
91
Wayne Marlow – Winston Martin
0.00
13.00
90
Mario Colangelo – Reid Colangelo
0.00
12.91
89
Horace Scott – Horace Scot Jr
0.00
12.76
88
John Wilson – Cody Armstrong
0.00
11.95
87
Mike Edge – Dwayne Wilson
0.00
11.22
86
Max Terry – Bugsy Terry
0.00
10.65
85
Marc Deshanes – Christy Medlin
4.41
8.76
84
Gordon Owens – Barry Sims
0.00
7.51
83
Lex Costas – Xan Costas
0.00
0.00
82
Bryan Cook – Koby Harvey
0.00
0.00
82
Mike Watson – Henry McFadden
0.00
0.00
82
Christopher McCormick
0.00
0.00
82
Will Timmons – Chris Coker
0.00
0.00
82
Brian Crenshaw – Gregg Boone
0.00
0.00
82
Ben Cox – Chase Marshall
0.00
0.00
82
Jeffrey Fralick – Jame Glasscock
0.00
0.00
82
Greg Creech – Chris McDuffie
0.00
0.00
82
Total Entrys
$4,440.00
BONUS $
$825.00
Total Paid At Ramp
$4,730.00
Santee Cooper 2019 Spring Final Fund
$410.00
2019 CATT Championship Fund
$75.00
2019 Santee Cooper Spring Final Fund Total
$2,440.00
2019 CATT Championship Fund Total
$4,765.00