Next Lake Monticello CATT is May 22!
To view the Lake Monticello Points go to the Monticello Division page and scroll all the way down to the bottom of the page!
Tony Slack & Brent Helms weigh in 15.23 lbs good enough for 1st Place and $800.00!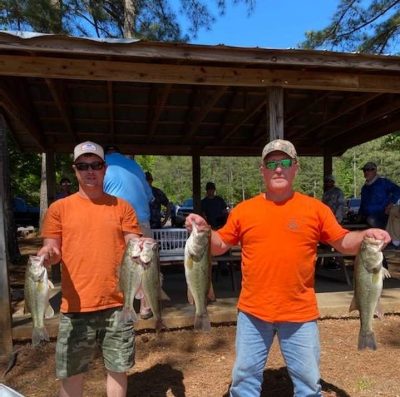 Travis Robinson & Randy Rode took 2nd with 14.86 lbs!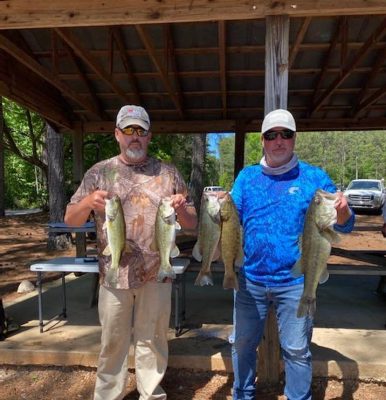 | | | | | |
| --- | --- | --- | --- | --- |
| Team | BF | Weight | Winnings | Points |
| Tony Slack – Brent Helms | 0.00 | 15.23 | $800.00 | 110 |
| Travis Robinson – Randy Rose | 5.21 | 14.86 | $365.00 | 109 |
| Steve Harris – Albert Darminius | 0.00 | 13.21 | | 108 |
| Louis Rosborough – Louis Rosborough II | 0.00 | 12.35 | | 107 |
| Dustin Bannister – Adam Fincher | 0.00 | 12.21 | | 106 |
| Jason Bateman – Michael Bateman | 0.00 | 11.48 | | 105 |
| Tony Exall | 0.00 | 10.77 | | 104 |
| Chad Bradburn – Phillip Thompson | 0.00 | 10.36 | | 103 |
| Devin Black – Cory Vaughn | 0.00 | 5.77 | | 102 |
| Lenwood Sweatman Jr – David Beane | 0.00 | 0.00 | | 92 |
| Todd Smith | 0.00 | 0.00 | | 92 |
| | | | | |
| Monticello Final | | | $180.00 | |