Bass Never Get Sick Of It: Part 2 
For the 2nd entry of this 7 part series we're going to go over fishing the Sick Stick on a finesse version of a Carolina rig. This technique covers the gap between split shot rigging and the standard Carolina rig. Granted when most people think of Carolina rigging, they think of 7'6" medium heavy casting rods and 1/2 to 1 oz weights. But the technique of Carolina rigging isn't necessarily locked into the traditional heavier gear that has been passed along from generation to generation.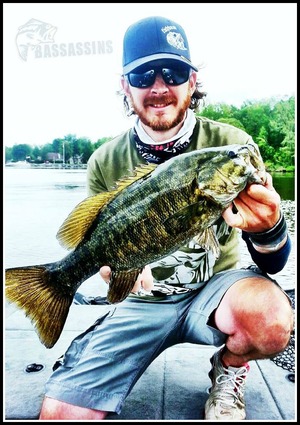 Thinking outside of the box and using the same principles, except with lighter gear (remember, we're talking finessing here folks,) will add yet another deadly technique to your bag of tricks when you're on the water. Not to mention this set up is very effective during a tough bite. For the anglers out there who have the patience for Carolina rigging, or in this case finesse Carolina rigging, this simple technique will be right up your bassin' alley.
Once again, we're using the same rod, reel and line set up as mentioned in the 1st entry of this series (Rod – 7'3" Medium action Omen, Reel – Shimano Stradic CI4 3000, Line – 20 lb. Spiderwire Stealth, Leader line – 12 lb Yozuri H2O Fluorocarbon). This is my personal set up but as always, you can use your favorite brands of choice that you're comfortable with. So let's move on to the rig itself and we'll start from the bottom and work our way back; On the business end I rig a 5" Sick Stick weedless on a regular wire 3/0 EWG hook. This tasty package is tied onto the end of a 24" to 30" section of 12 lb Fluoro leader line which leads to one end of a  barrel swivel. From there I slide either 1/4 or 3/8 oz weight (depending on the wind) onto my 20 lb braided line followed by a glass bead which is then tied to the other end of the barrel swivel.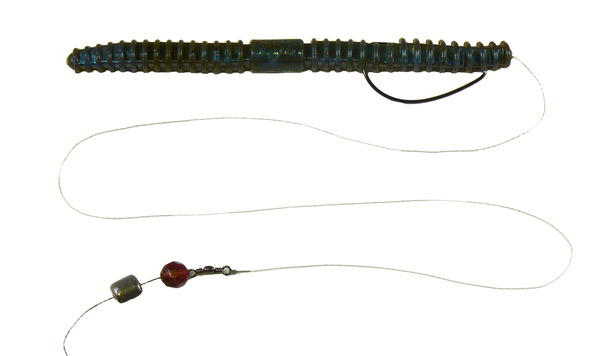 Throwing this rig on a long sensitive spinning rod not only allows for greater casting distance with the lighter weights, but the sensitivity of the rod combined with the zero stretch of the braided line will allow you to detect the slightest of hits…which is crucial during a tough bite. And if you use a tungsten barrel weight vs. a lead or brass weight, the sensitivity is unmatched.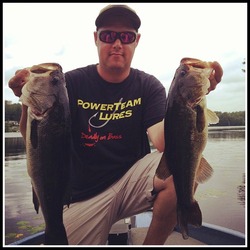 Working the bait; make long casts to cover lots of water and keep the retrieve simple. Slow dragging wins the race here so don't rush it. After the bait settles to the bottom from the cast, slowly drag it about a foot or so, pause for a few seconds, and then repeat. *Note: slowly put tension on the line each time before you begin to drag again to feel for "spongy" weight. Just in case a bass gently picked the bait up during the pause and just sat on it.
Finesse Carolina rigging is a great technique for fishing points, humps, drop offs and flats because it's a slow lazy "bait presentation" that is a sure shot to spark their interest. It's just an easy technique to fish all day, plus it's a great way to get fish to bite when other techniques fail. So give it a shot, it just might become one of the staples in your bag of bassin' tricks.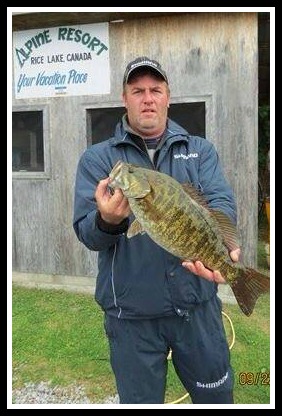 Entry #3 soon to follow…