In Recognition of an American Rodcrafter
St. Croix Rod Honored with 2016 Golden Glow award for Corporate Excellence by the Association of Great Lakes Outdoor Writers
Park Falls, WI (February 2, 2017) – Being handed a plaque is one thing. Being selected by a pool of your peers for the highest achievable award is quite another. Humbly embracing the latter, St. Croix Rod was recognized at the 60th annual conference of the Association of Great Lakes Outdoor Writers (AGLOW) held in Chautauqua, New York when they were bequeathed the media organization's utmost award, The Golden Glow for Corporate Excellence.
St. Croix's history reads like the pure definitions of hard work and determination. In the late 1940's, Brothers Bob and Bill Johnson hatched the idea of making cumbersomely long cane poles portable. They cut the poles into three shorter lengths and fitted them with brass ferrules. A local hardware merchant immediately ordered 500 rods, and the St. Croix Rod Company was born…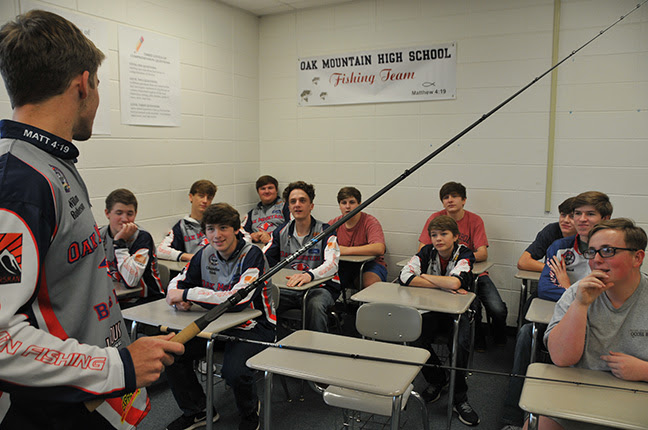 St. Croix's ongoing commitment to the sport is evidenced by the company's support of college and high school fishing teams.
St. Croix began manufacturing a variety of goods that were essential to the company's development, not to mention the maturation of the broader fishing industry. Solid and tubular rod blanks were sold to companies the likes of Zebco. Private brand rods were created for Orvis, L.L. Bean, Cabela's, South Bend, Cortland and many others. The fabricating of sundry items like shocking rods and landing nets for fisheries, pool cues and marine antennas all contributed to the company's early success and path to longevity.
However, by the mid-1970's, low-priced foreign manufacturing and higher costs at home left St. Croix in serious trouble. At the time, the only solution appeared to be moving production to Japan. St. Croix would be reduced to a label on a foreign-made rod. Its workers, mostly women who were part of low-income families, would be out of jobs. So members of the Park Falls, Wis. Chamber of Commerce reached out to past CEO, Gordon Schluter for help.
Technologically advanced bamboo? The Johnson brothers took cane-poling to a whole new level.
Gordon Schluter couldn't imagine driving by a boarded-up St. Croix factory. He, along with two partners, purchased St. Croix Rod. Gordon poured his life's saving into the company and risked everything at a time when he could have easily ridden off into the sunset of retirement. As his first executive order, Gordon decided the plant would focus solely on fishing rods. They began improving the quality of the rods and sourcing new components and investing in innovation. In the early 1980's, Gordon became the sole owner of St. Croix.
In 1990, at the age of 69, Gordon officially retired; his four children purchasing the company. The St. Croix story now belongs to the next generation of Schluters. Together, they share a commitment to their father's mission to deliver the highest-quality products for true fishing enthusiast
The Golden Glow award stands as testimony to a family's commitment to excellence and continual investment in a devoted domestic workforce.
To this day, St. Croix adheres to the same principles of "Sold Direct to Dealers Only" and "One Price for All" that the company was founded on.