[print_link]
ATHENS, Al. –Aaron Batson won the 2021 Bass Pro Shops Open Series Georgia Division tournament, held April 24th on Lake Sinclair. Running out of Dennis Station Landing in Eatonton, GA the Mansfield, GA angler caught five bass weighing 20.29 pounds. For the Boater Division victory, Batson took home a check for $2300 for his win.
"I caught my fish on jigs, crankbaits, and spinnerbaits today. I stayed close this morning during the heavy rain then I made a long run after the rain passed." Batson said.
In second for the boaters, John Stalnaker of Eatonton, GA landed five bass going 15.07 pounds.
"I caught my fish on frogs, swim-jigs, and buzz baits today. I fished relatively close." Stalnaker said.
Kip Carter of Eatonton, GA took third for the boaters with five bass going 14.68 pounds.
"I caught my fish on a spinnerbait and flipping today. I caught my biggest one early and everything else after 1:00pm today flipping." Carter said.
The big bass for the boaters was caught by Bradley Durden of Atlanta, GA that weighed 5.66 pounds.
"I caught that big bass on a spinnerbait off a stump in the first 30 minutes." Durden said.
Finishing fourth, David Lowery of Milledgeville, GA landed a five-bass limit for 13.23 pounds. Chandler Ray of Bainbridge, GA rounded out the top five boaters with five bass at 13.17 pounds.
In the Co-Angler Division, Keith Minnihan of Stockbridge, GA won with three bass going 10.94 pounds. He pocketed a check for $700 for his win.
"I caught my fish on a chatter-bait and everything I weighed, I caught by 10:00am. We ran up and down the lake." Minnihan said.
Taking second for the co-anglers, Johnny Smith Jr of Albany, GA brought in a three bass weighing 7.79 pounds.
"I caught my fish on a spinnerbait and a chatter-bait today. We stayed close by and all my fish came by 10:00am also." Smith Jr said.
Michael Mincey of Mansfield, GA placed third among the co-anglers with two bass going 6.95 pounds.
"I caught my fish on a spinnerbait on the lower-end of the lake today." Mincey said.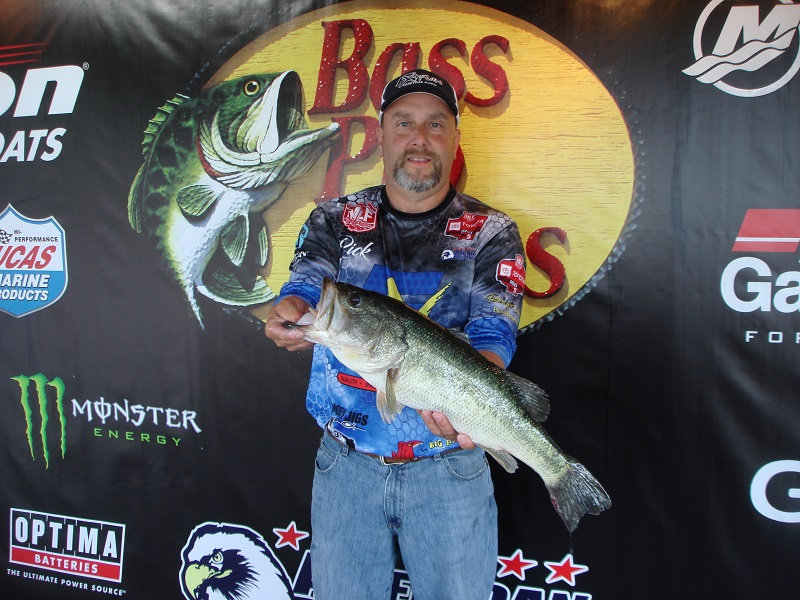 The big bass for the co-anglers was caught by Richard M Smith of Oxford, GA that weighed 6.25 pounds.
"I caught that big bass on a buzz-bait in the grass around 1:00pm." Smith said.
In fourth place among the co-anglers, Anthony Pierce of Ashburn, GA brought in three bass for 6.70 pounds. Rob Scarborough of Canton, GA finished in fifth place with three bass for 6.45 pounds.
Slated for June 12th, 2021 the next tournament will be held on Lake Oconee out of Sugar Creek Marina in Eatonton, GA. At the end of the season, the best anglers from across the nation advance the 2022 Ray Scott Championship to be held at Lake Eufaula in April, 2022.
For more information on this tournament, call Billy Benedetti, tournament manager, at 256-230-5632 or ABA at 256-232-0406. On-line, see www.americanbassanglers.com
About the American Bass Anglers – American Bass Anglers is committed to providing low cost, close to home tournaments for the weekend angler while offering an upward path for individual angler progression.  For more information about American Bass Anglers and all their bass tournament trails visit www.americanbassanglers.com.
American Bass Anglers is sponsored by: Bass Pro Shops, Triton Boats, Nitro Boats, Tracker Boats, Mercury Marine, MotorGuide, Monster Energy Drinks, Garmin, T-H Marine, Abu Garcia, Berkley, Engel Coolers, REKS Sunglasses and Power-Pole.