Next up on the Yadkin Division is Tuckertown Lake Oct 1st!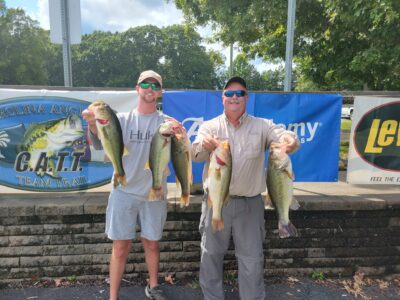 Landon & Ladd Whicker win High Rock with 5 bass weighing 20.82 lbs worth $1,432.00!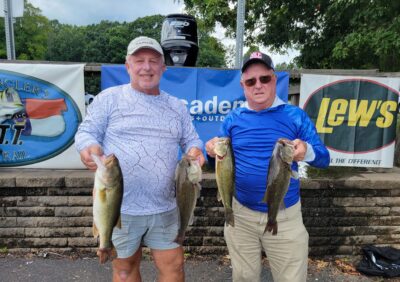 Robbie Walser & Mack Lowe 2nd Place with 18.29 lbs!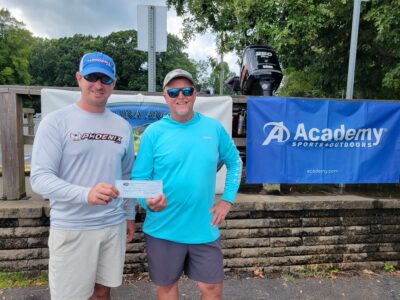 3rd Jason Barnes & Maurice Freeze 18.25 lbs! Plus they weighed in the Academy BF at 5.80 lbs!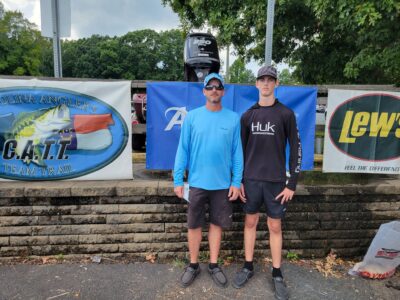 Jarrett Freeze & Chayde Freeze 4th Place with 17.81 lbs!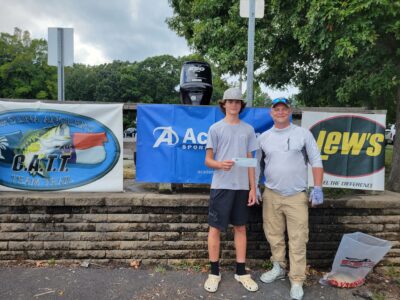 Jacob & Jason Smith 5th Place 16.02 lbs!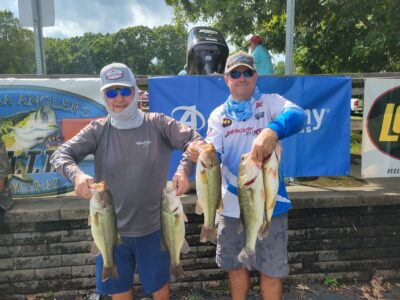 Steve Sink & Jason Riggs 6th Place 15.29 lbs!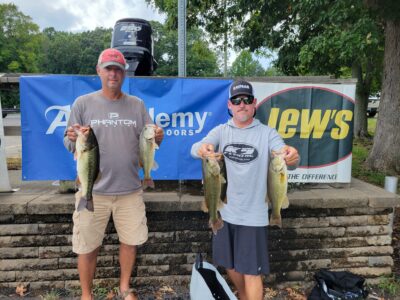 Chris Brown & Sam Cole 7th 14.45 lbs!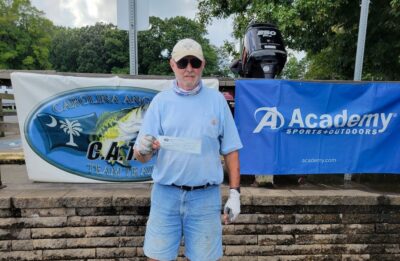 Robert Mixon & Robert Lambert weighed in the 2nd BF at 5.42 lbs!
| | | | | |
| --- | --- | --- | --- | --- |
| Team | BF | Weight | Winnings | Points |
| Ladd Whicker – Landon Whicker | 5.39 | 20.82 | $1,432.00 | 110 |
| Robbie Walser – Mack Lowe | 0.00 | 18.29 | $605.00 | 109 |
| Maurice Freeze – Jason Barnes | 5.80 | 18.25 | $673.00 | 108 |
| Jarrett Freeze – Chayde Freeze | 0.00 | 17.81 | $210.00 | 107 |
| Jason Smith – Jacob Smith | 3.95 | 16.02 | $140.00 | 106 |
| Jason Riggs – Steve Sink | 0.00 | 15.29 | $110.00 | 105 |
| Christopher Brown – Sam Cole | 4.30 | 14.45 | $100.00 | 104 |
| RM Parker – Corey Gibson | 0.00 | 14.36 | | 103 |
| Robert Mixon – Robert Lambert | 5.42 | 14.24 | | 102 |
| Tod Haynes – Jeremy Talbert | 4.84 | 14.06 | | 101 |
| John Kistler – Rusty Melton | 4.64 | 13.99 | | 100 |
| Billy Marshall – Alan McKinney | 0.00 | 13.12 | | 99 |
| Mike Coley – Eric Jordan | 4.03 | 13.03 | | 98 |
| Chris Passmore – Michael Gauldin | 0.00 | 12.96 | | 97 |
| Mike Allen – Thomas Furr | 0.00 | 11.56 | | 96 |
| Kevin Stowell Sr – Dakota Harvey | 0.00 | 10.61 | | 95 |
| Tyler Currick – Greg Robertson | 4.44 | 10.15 | | 94 |
| Austin Garland – Mike Smith | 0.00 | 10.09 | | 93 |
| Gary Freeze – Traydun Freeze | 5.14 | 9.95 | | 92 |
| Chris Leonard – Dahlen Leonard | 4.39 | 9.55 | | 91 |
| Lee Williams – Gavin Williams | 0.00 | 9.28 | | 90 |
| Austin Presson – Mike Clay | 0.00 | 7.65 | | 89 |
| Zach Schelsi – Marshall Conrad | 0.00 | 7.62 | | 88 |
| Rodney Bell – Wayne Smelser | 0.00 | 0.00 | | 78 |
| Shane Kennedy – Curt Lare | 0.00 | 0.00 | | 78 |
| Garey Ingram | 0.00 | 0.00 | | 78 |
| Dakota Roberts | 0.00 | 0.00 | | 78 |
| Scott Henley – John Boy | 0.00 | 0.00 | | 78 |
| Parrish Payne – Hayden Payne | 0.00 | 0.00 | | 78 |
| Derek Tolley | 0.00 | 0.00 | | 78 |
| Mark Mohler – Greham Bosch | 0.00 | 0.00 | | 78 |
| Robbie Burr – Jason Maness | 0.00 | 0.00 | | 78 |
| Alan Griffin – Kevin Chandler | 0.00 | 0.00 | | 78 |
| David Cheek – Cody Walton | 0.00 | 0.00 | | 78 |
| Mike Kiser – Matt Stanley | 0.00 | 0.00 | | 78 |
| Kolton Hawks – Dusty Taylor | 0.00 | 0.00 | | 78 |
| Tom File – Thomas Ludwick | 0.00 | 0.00 | | 78 |
| Duke Dennison – Bobby Cline | 0.00 | 0.00 | | 78 |
| Total Entrys | | | $3,040.00 | |
| BONUS $ | | | $825.00 | |
| Total Paid At Ramp | | | $3,270.00 | |
| CATT | | | $50.00 | |
| 2023 Yadkin Fall Final Fund | | | $430.00 | |
| 2023 CATT Championship Fund | | | $50.00 | |
| 2023 Yadkin Fall Final Fund Total | | | $1,240.00 | |