Next Fall James River Qualifier is Nov 5th on the Pamunkey River out of Williams Landing!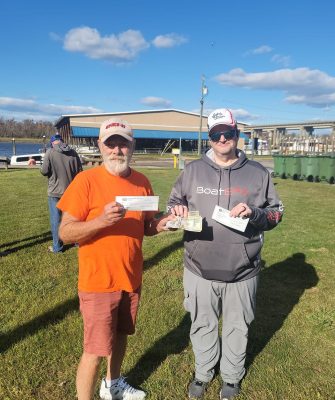 Wayne Deavers – Wayne Andrews took 1st Place on the James River with 5 bass weighing 14.73 lbs worth $972.00!
Jason Bishop & John Koren 2nd with 14.59 lbs!

3rd Place Neil Jernigan – Chase Nicely with 13.55 lbs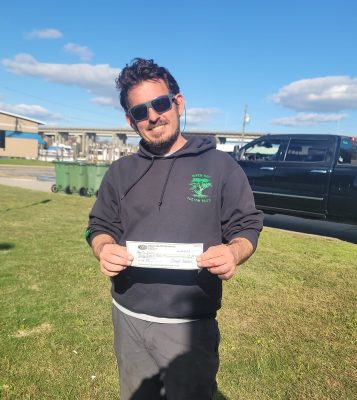 James Griffin – Doug Wharton with the BF at 5.14 lbs.
Team
BF
Weight
Winnings
Points
Wayne Deavers – Wayne Andrews
4.61
14.73
$942.00
110
Jason Bishop – John Koren
4.31
14.59
$335.00
109
Neil Jernigan – Chase Nicely
0.00
13.55
$120.00
108
James Griffin – Doug Wharton
5.14
13.40
$98.00
107
Bryan Keane – Craig Vaughn
0.00
12.27
106
Mike Gunn – John Connelly
0.00
11.40
105
Garrett Geouge
0.00
9.13
104
Kyle McCann
0.00
8.74
103
Harvey Reese – Tim Tate
0.00
7.95
102
Rob Vest – Grant Vest
0.00
7.26
101
Charles Ramer
0.00
5.40
100
Greg Soukup – Darrell Hobson
0.00
0.00
90
Thomas Coluccio
0.00
0.00
90
Jake Kidd – Jesse Kidd
0.00
0.00
90
Thomas Coluccio – Bill Fers
0.00
0.00
90
Total Entrys
$1,680.00
BONUS $
$200.00
Total Paid At Ramp
$1,525.00
CATT
$50.00
2023 James River Fall Final Fund
$255.00
2023 CATT Championship Fund
$50.00
2023 James River Fall Final Fund Total
$675.00