Next Lake Murray CATT Open is June 24th at Dreher Island! $100 per team entry $110 at the ramp Optional $25 & $50 Side Pot!
We had another great crowd with 31 teams entering this weekend! The fishing has been great in June!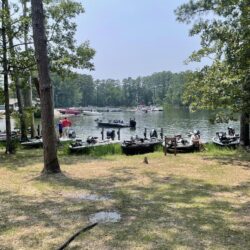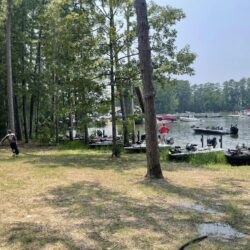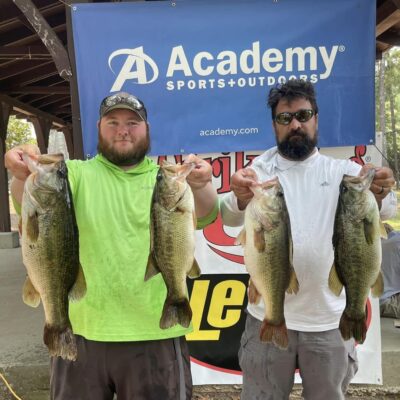 John Ray & Paul Selle win Murray with 5 bass weighing 23.13 lbs! They collected $1,950.00!
Wesley Sandifer & Jake Wright 2nd with 21.40 lbs!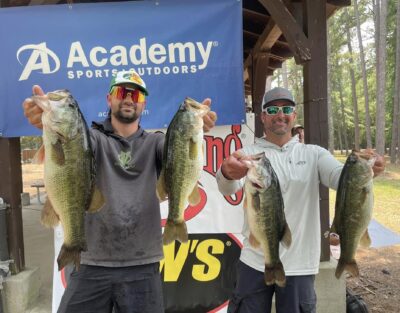 Chris Neal & Chad Hastings 3rd Place 20.17 lbs!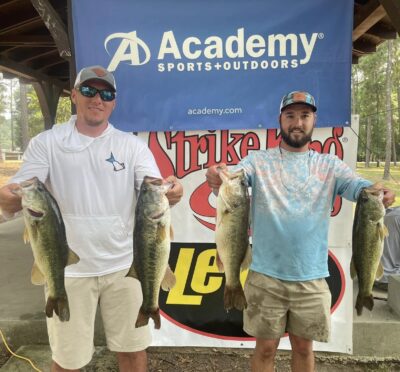 Justin Steen & Dylan Sills 4th Place! 19.76 lbs!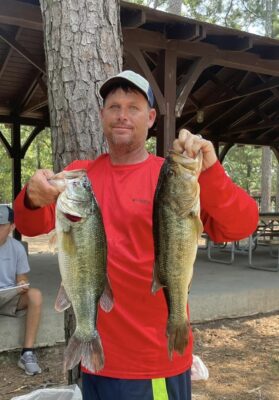 Hamp Roland & Ray Fitzgerald 5th Place! 19.17 lbs!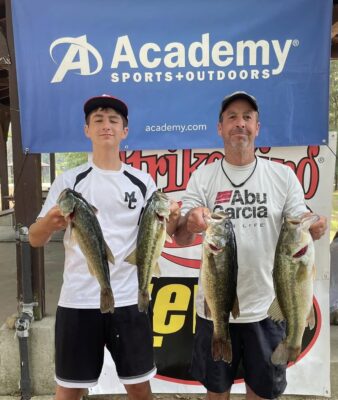 Lane Lueller & Ronnie Mueller took 6th Place with 19.05 lbs!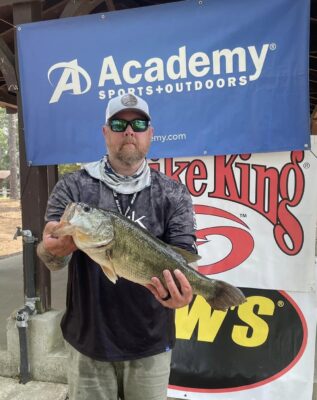 Jeremy Rogers with the Academy BF at 6.57 lbs!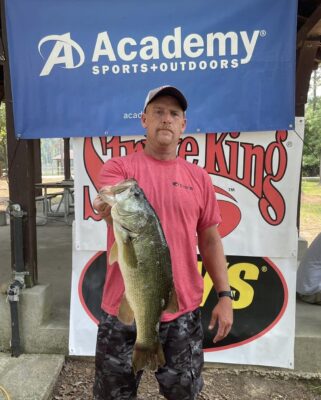 Travis Knight & Brian Upton with a nice un!
| | | | |
| --- | --- | --- | --- |
| Team | BF | Weight | Winnings |
| John Ray – Paul Selle | 5.66 | 23.13 | $1,950.00 |
| Wesley Sandifer – Jake Wright | 4.98 | 21.40 | $500.00 |
| Chad Hastings – Chris Neal | 4.25 | 20.17 | $400.00 |
| Dylan Sills – Justin Steen | 5.20 | 19.76 | $300.00 |
| Hamp Rowland – Ray Fitzgerald | 0.00 | 19.17 | $200.00 |
| Ronnie Mueller – Lane Mueller | 4.94 | 19.05 | $100.00 |
| Jeremy Rogers | 6.57 | 18.89 | $210.00 |
| Kevin Banks – Wayne Jeffcoat | 5.83 | 17.95 | $90.00 |
| Brandon Stacey | 4.93 | 16.77 | |
| Travis Knight – Brian Upton | 5.61 | 16.53 | |
| Todd Huntley – Gibson Huntley | 0.00 | 15.94 | |
| Bobby White – Trace White | 0.00 | 15.89 | |
| George Berry | 4.22 | 15.38 | |
| Roger Medlock | 0.00 | 14.78 | |
| AJ Dipietro – Matt Mollohan | 5.45 | 14.43 | |
| Bud Moss – John-Andrew Moss | 3.67 | 13.13 | |
| Ben Lee | 0.00 | 12.71 | |
| Andrew Blanton – Jonathan Hopkins | 0.00 | 12.65 | |
| Bernie Dreher – Jonah Bickley | 3.36 | 12.63 | |
| Michael Livingston – Butler Cochran | 0.00 | 10.70 | |
| Timothy Ayers – Zach Siokos | 0.00 | 6.37 | |
| Mike King – Chris King | 0.00 | 0.00 | |
| Brett Collins & Mark Richardson | 0.00 | 0.00 | |
| Jeremy Medlock – Tommie Cochran | 0.00 | 0.00 | |
| Les Westberry – Paul Quattlebaum | 0.00 | 0.00 | |
| Hasten Mullinax | 0.00 | 0.00 | |
| Dave Franklin – Gunnar Franklin | 0.00 | 0.00 | |
| Jason Fulmer – John Roberts | 0.00 | 0.00 | |
| Carson Krell – JT Frick | 0.00 | 0.00 | |
| Mike Smith | 0.00 | 0.00 | |
| Phillip Anderson | 0.00 | 0.00 | |