Next Cooper River Fall Qualifier is Sept 23rd at Cypress Gardens!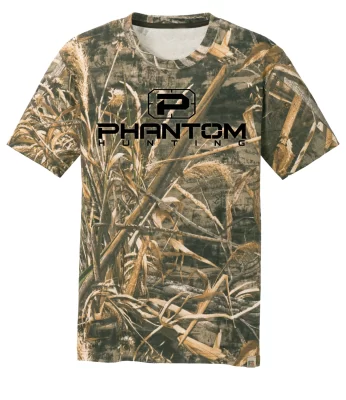 Use PHANTOMCATT15 at checkout and earn 15% off your next order!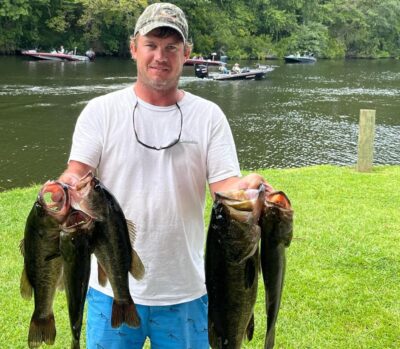 Randy Gibson wins the Cooper River with 5 bass weighing 18.45 lbs and weighed in the Academy BF at 6.94 lbs!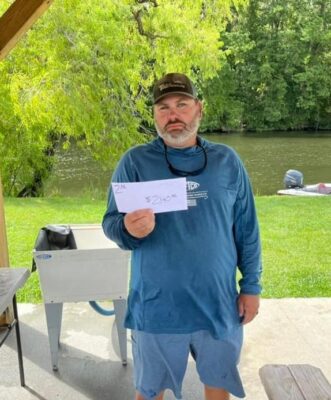 Michael Craven 2nd Place with 17.75 lbs!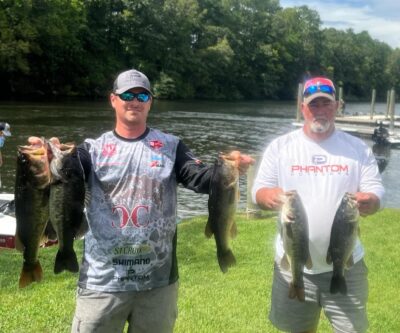 James Fender & Kyle Welch took 3rd with 16.40 lbs!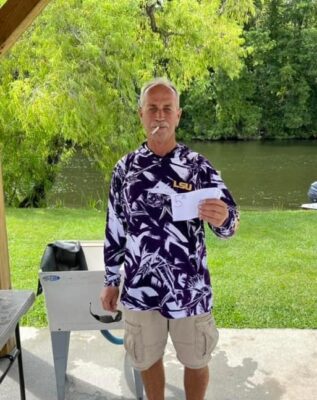 Dewayne Reine 5th with 11.59 lbs!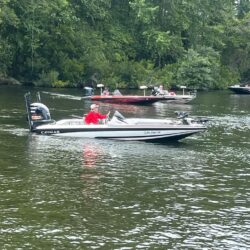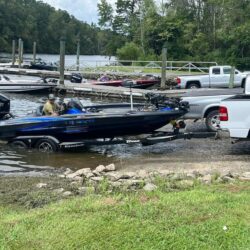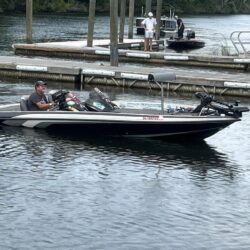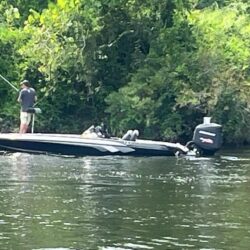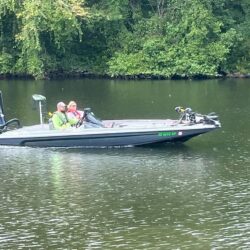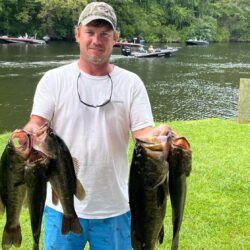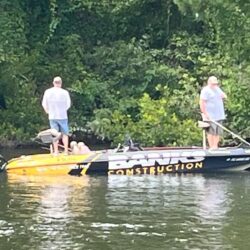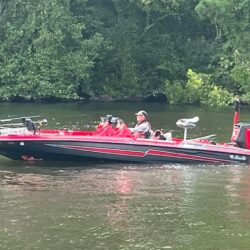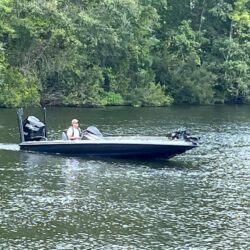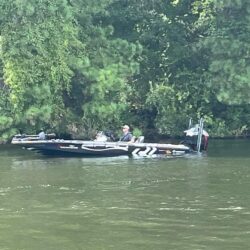 | | | | | |
| --- | --- | --- | --- | --- |
| Team | BF | Weight | Winnings | Points |
| Randy Gibson | 6.94 | 18.45 | $1,050.00 | 110 |
| Michael Craven | 4.82 | 17.75 | $240.00 | 109 |
| James Fender – Kyle Welch | 3.95 | 16.40 | $130.00 | 108 |
| Charlie Baker – Matt Baker | 0.00 | 12.41 | $100.00 | 107 |
| Dewayne Reine | 5.67 | 11.59 | $75.00 | 106 |
| Jared Boles – John Campbell | 0.00 | 11.38 | | 105 |
| Travis Osborn – Kayla Osborn | 4.00 | 11.35 | | 104 |
| Bubba Dennis – Kevin Brock | 3.24 | 10.34 | | 103 |
| Brian Crosby – Benjamin Crosby | 0.00 | 10.13 | | 102 |
| Justin Harvey – Jonathan Brindle | 3.07 | 10.12 | | 101 |
| Joseph Giampa | 0.00 | 9.93 | | 100 |
| Johnny Cribb – Joey Timmerman | 3.10 | 9.63 | | 99 |
| Dale Hanna – Shawn Hanna | 0.00 | 8.95 | | 98 |
| Michael Ard – Jeff Parsons | 0.00 | 8.53 | | 97 |
| Brandon McMillin | 0.00 | 8.40 | | 96 |
| David Kelly – Brad Matthew | 0.00 | 8.25 | | 95 |
| Nick McPherson – Frankie Hayes | 0.00 | 7.68 | | 94 |
| James Skelton | 0.00 | 7.04 | | 93 |
| Jimmy McCants – Grant Powell | 0.00 | 6.71 | | 92 |
| Daniel Knies | 0.00 | 4.89 | | 91 |
| Willie Weatherford – Wyatt Weatherford | 0.00 | 3.66 | | 90 |
| Garvin Miles | 0.00 | 0.00 | | 80 |
| Ray Taylor | 0.00 | 0.00 | | 80 |
| Ed Gaskins – Brice Gaskins | 0.00 | 0.00 | | 80 |
| Timothy Tyson | 0.00 | 0.00 | | 80 |
| Total Entrys | | | $1,250.00 | |
| BONUS $ | | | $425.00 | |
| Total Paid At Ramp | | | $1,595.00 | |
| Cooper River 2023 Fall Final Fund | | | $80.00 | |
| 2024 CATT Championship Fund | | | $0.00 | |
| Cooper River 2023 Fall Final Fund Total | | | $80.00 | |