Next Cooper River CATT Fall Qualifier is Nov 4th! this is the last Fall Qualifier, and you only need 1 to get on the Final!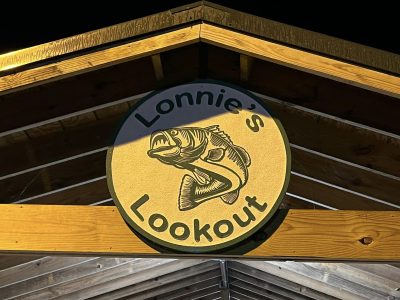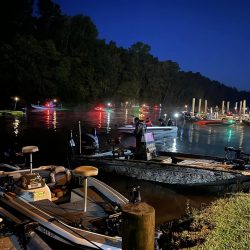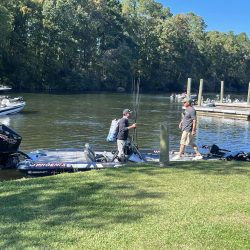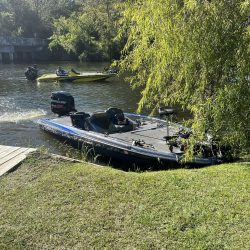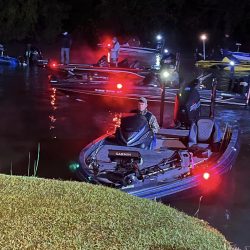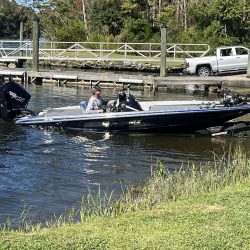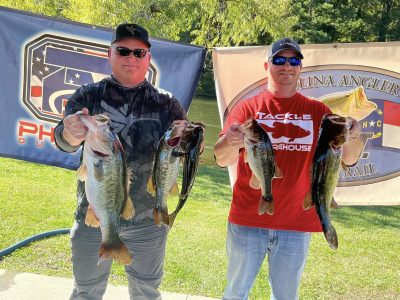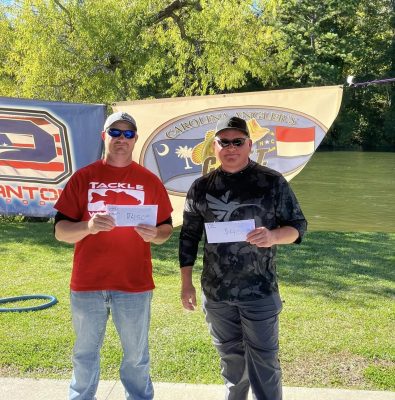 Jared Boles – John Campbell took 1st Place at the Cooper River with 5 bass weighing 15.84 lbs!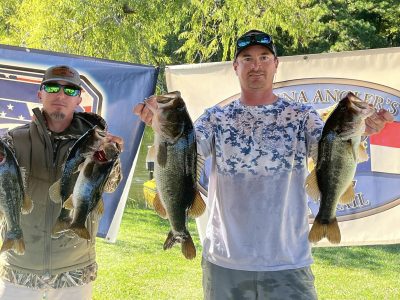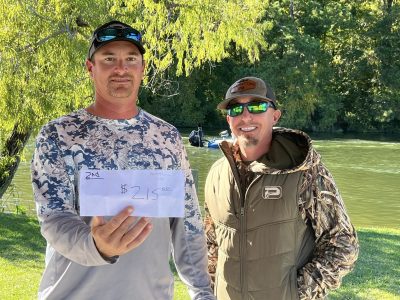 James Fender & Chad Pennell 2nd with 14.75 lbs!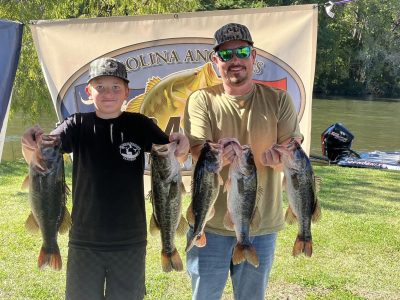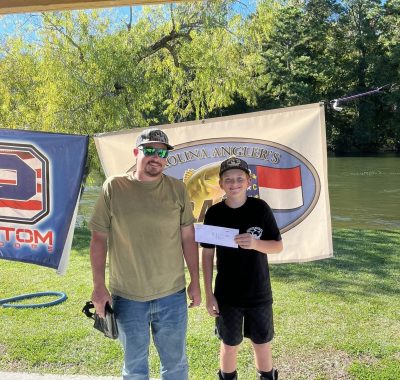 Nathan Mixson 3rd with 13.06 lbs!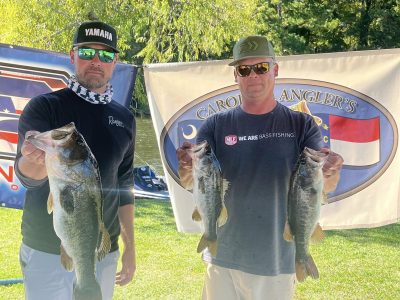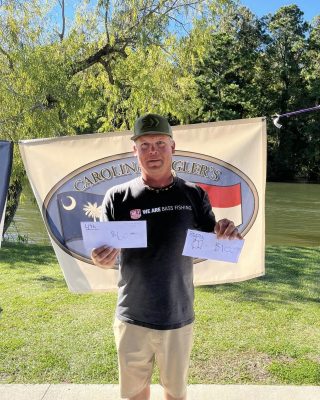 Tim Tyson & Brandon Hartman 4th with 12.78 lbs and the BF at 6.07 lbs!
| | | | | |
| --- | --- | --- | --- | --- |
| Team | BF | Weight | Winnings | Points |
| Jared Boles – John Campbell | 6.00 | 15.84 | $825.00 | 110 |
| James Fender – Chad Pennell | 5.55 | 14.75 | $215.00 | 109 |
| Nathan Mixson | 3.44 | 13.06 | $110.00 | 108 |
| Tim Tyson – Brandon Hartman | 6.07 | 12.78 | $160.00 | 107 |
| Charlie Baker – Matt Baker | 3.64 | 12.28 | | 106 |
| Bubba Dennis – Kevin Brock | 4.97 | 12.21 | | 105 |
| Wayne Ackerman | 2.98 | 10.99 | | 104 |
| James Skelton – Bill Holmes | 0.00 | 9.61 | | 103 |
| Glen Varner – Vic Varner | 3.78 | 7.98 | | 102 |
| Randy Gibson Jr – Randy Gibson Sr | 0.00 | 7.03 | | 101 |
| Joseph Giampa | 0.00 | 6.72 | | 100 |
| Willie Weatherford – Wyatt Weatherford | 0.00 | 6.17 | | 99 |
| David Kelly – Brad Matthews | 0.00 | 5.45 | | 98 |
| Thomas Hepstall – Bodie Eanes | 0.00 | 3.70 | | 97 |
| Michael Ard – Jeff Parsons | 0.00 | 3.47 | | 96 |
| Jimmy McCants – Grant Powell | 0.00 | 0.00 | | 86 |
| Walter Cumbee – David Padgett | 0.00 | 0.00 | | 86 |
| Daniel Knies | 0.00 | 0.00 | | 86 |
| Michael Craven – Brian Crosby | 0.00 | 0.00 | | 86 |
| Justin Craven | 0.00 | 0.00 | | 86 |
| Total Entrys | | | $1,000.00 | |
| BONUS $ | | | $425.00 | |
| Total Paid At Ramp | | | $1,310.00 | |
| Cooper River 2023 Fall Final Fund | | | $100.00 | |
| 2024 CATT Championship Fund | | | $15.00 | |
| Cooper River 2023 Fall Final Fund Total | | | $360.00 | |